Last Sunday night Megan and I went to watch a stand-up comedy act called "How to become Parisian in one hour". Placed at the end of this post I have shared a video which displays five minutes of this one hour show.
How to become a Parisian in one hour has been featured in such publications as the New York Times and has extremely good reviews on Viator, Tripadvisor, Yelp, Google and more.

Megan and I thought it was a great way to spend a Sunday night in Paris. We enjoyed it a lot however I would suggest that you should at least spend a few days in Paris prior to watching the show in order to appreciate the humour to its fullest.
The show focuses on such topics as the painful customer service industry in Paris, general life as a Parisian and a number of French stereo types which you notice when you have spent a little time in the country. After the show If you wish to take a picture with the comedian Oliver Giraud he poses with willing participants outside the exit doors.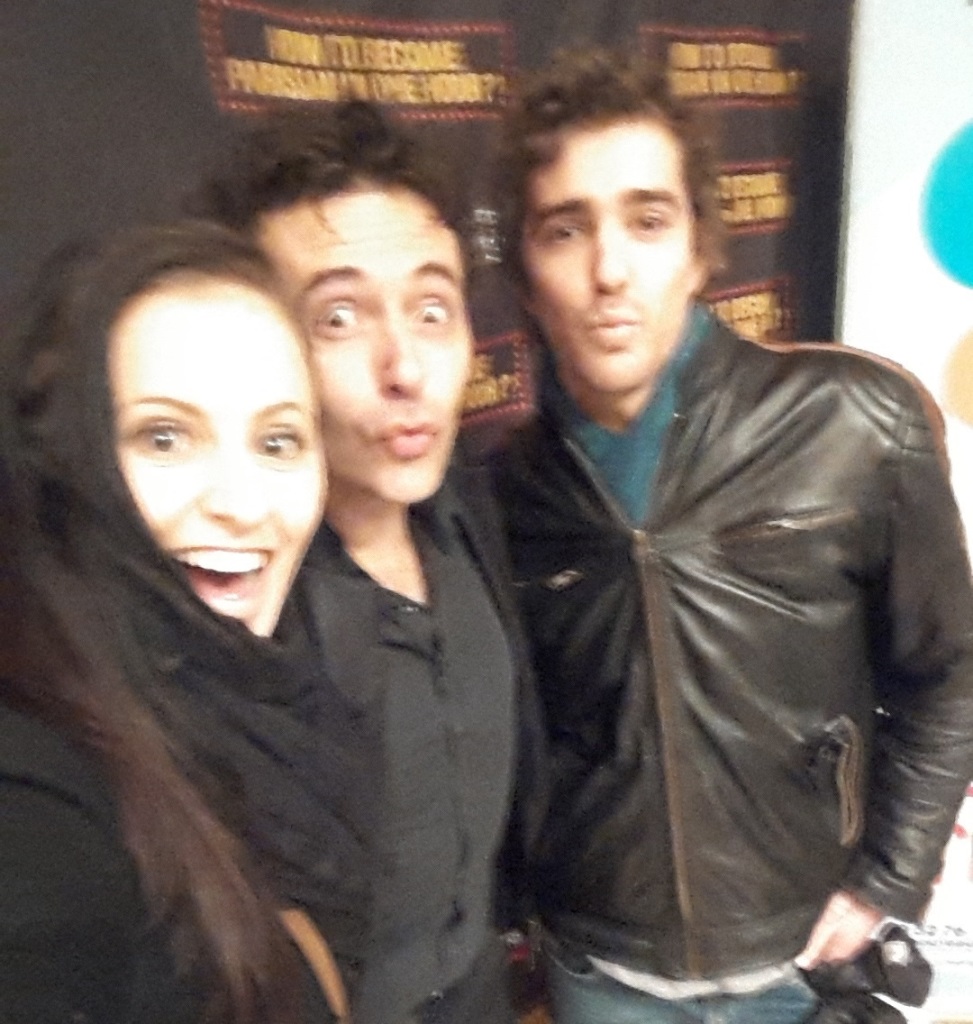 The show performed at Theater Des Nouveautes, it seats approximately 300 people and the night we attended it was almost at full capacity. I really liked the look of the old theatre and its architecture however it had its disadvantages. I am approximately 6ft 3inches tall and my knees were pressed firmly up against the chair in front of me, however it was bearable for a one hour show. The theatre has a bar which you can only access if you arrive an hour early. The reason for this is because after a few minutes the hallway where you must wait to enter the show becomes too crowded to reach the bar. Also you cannot take any drinks into the theatre, all drinks must be finished in the bar area.
So that's about all the negativity I can rant about for this show. My recommendations are to put up with the crowed and dodgy seats as the show was worth it especially for the price.
In 2009 Olivier Giraud pursued his dream of becoming a comedian. He started his own company (French Arrogance Productions) and began trying to find a venue for his one man show. Theaters and other industry gurus told him that a show in Paris performed completely in English would never work.
Oliver finally found a Theatre that would accepts his act and the rest is history. The act was only meant to be performed for one year and come to completion in 2010. It is now regarded as one of the best shows in France.
From January 16th to June 14th 2015 – the show is performed on Monday's, Friday's, Saturday's and Sunday's.
From July 1st to August 29th 2015 – the show is performed from Wednesday to Friday.
Where – Theater Des Nouveautes, Paris