Every year countless tourists' visit France just to taste the exquisite wine varieties produced at Vineyards near Paris. The Champagne, Bordeaux and the Loire Valley are all great examples of where you might find a Vineyard near Paris.
In the Paris region, there are around 150 vineyards today. The consistent efforts from celebrated Winemakers under the Les Vignerons Franciliens group have made it possible to regulate the culture of winemaking, which is why vineyards are so widespread in France.
In this article we are going to look at some of the closest vineyards to Paris. Before we dive into the nitty gritty of the some of the best vineyards close to Paris i would like to suggest to you some of the most trusted website to book your wine tour form Paris.
Champagne-Ardenne – For the Champagne Enthusiasts
Who would want to miss out an opportunity to taste the most exclusive variety of the Queen of Drinks, the Champagne? Although it is one of the most expensive of all drinks but there are vineyards near Paris where you will find excellent champagne in reasonable rates.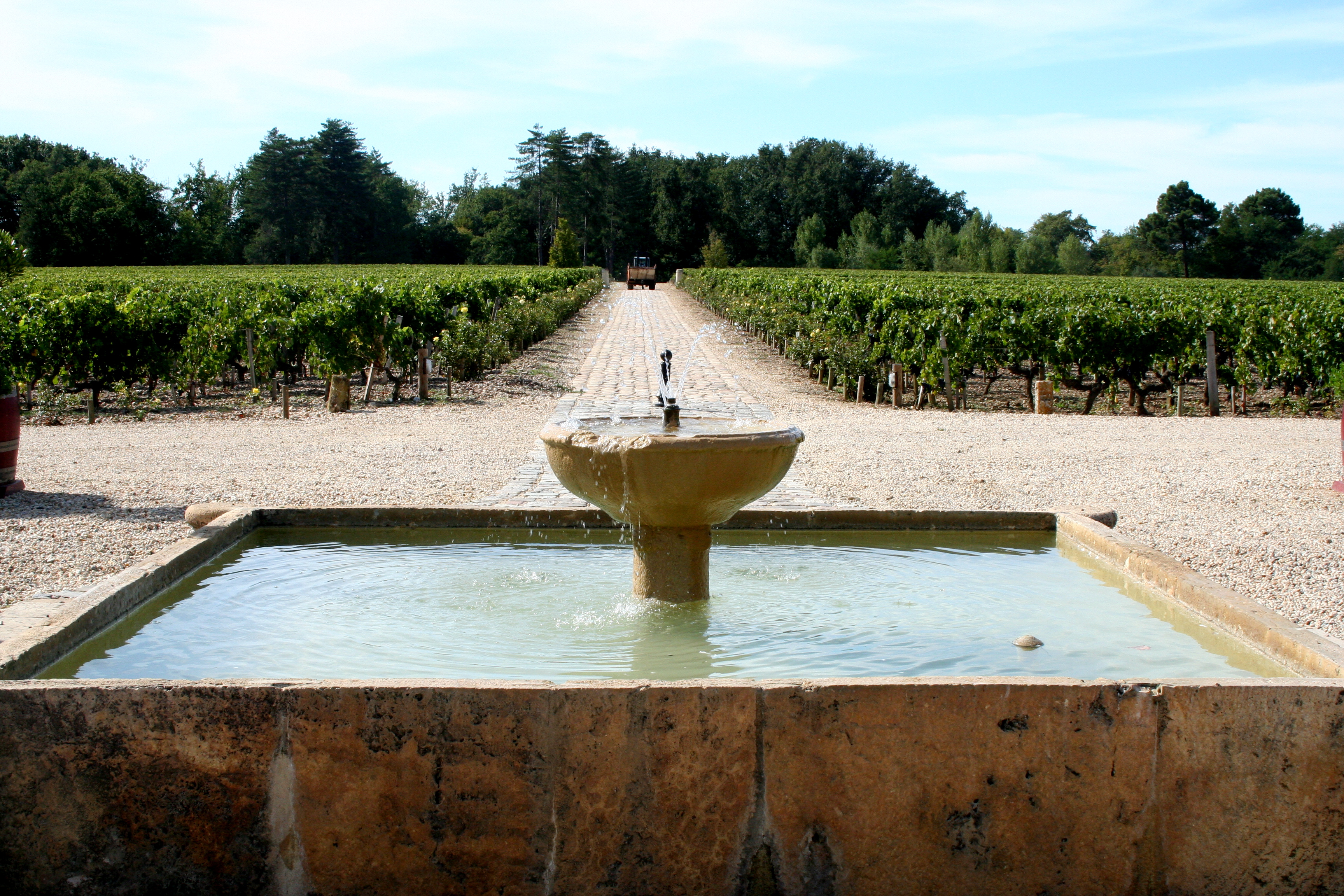 Champagne-Ardenne is known for the sparkling white champagne and Reims and Épernay are the best towns in this region for tasting the world's best champagne.
Once there, you will find hilly countryside that comprises of a number of vineyards maintained by the most well-known and respected winemakers. In Reims, don't forget to visit the Pommery, which is among the top international champagne houses and a sought-after tourist destination. The best time to visit Epernay is during the Festival of Champagne at Christmas, which is a 3-day festival celebrated in December.
You can book one day trips to Champagne from Paris if you want to taste the most authentic champagne in the world.
Bordeaux – France's premier Wine growing region
This is certainly one of the key places to visit if you are searching for the best vineyard near Paris. It is well known as the main wine-growing region in France. In Bordeaux, wine regions expand from the north via Médoc, to the east via St-Émilion and Entre-Deux-Mers and to the south via Sauternes.
Bordeaux is full of pretty villages offering world class wine as well as rich treasures of natural reserves. Among all, Medoc is the best place to visit for wine tasting.
To visit the vineyards in Bordeaux, you need to consult the local "Maison du Vin" in each village prior to booking a trip. This way, you will get important details about when to visit and where to visit at any particular time of year.
In our opinion, you must start your trip from visiting the glorious La Vinothèque . Here you can taste local wines and sample them as well. The magnanimous La Cité du Vin was also opened for public visit in June 2016. This glittery building has 20 different sections that inform you in great detail about every step of wine production from cultivation to packaging. Tourists are offered a glass of wine after the tour and kids are given grape juice.
Chateau Pontet Canet, Chateau Pape Clement, Chateau Smith Haut Lafitte and Chateau La Lagune are the best vineyards close to Paris in Bordeaux region to visit and taste exquisite varieties of both red and white wines.
You can visit Bordeaux through the Grands Crus Classes and lunch Wine Tour and enjoy the ultimate wine experience in this country. However, there are certain months that you must avoid such as in January, Bordeaux is cold, barren and useless to visit as majority of chateaux in Medoc and other areas are busy blending wine.
Avoid first week of April because chateaux would be busy with their en primeur tastings and will not entertain tourists.
Vinexpo is the largest wine and spirits convention of the world that is held in Bordeaux every other year in 2nd or 3rd week of June. This is also another time to avoid this city.
During August most chateaux are closed due to harvest season.
Conversely, March, mid-April, mid-June and mid-October onwards are the best time to visit Bordeaux.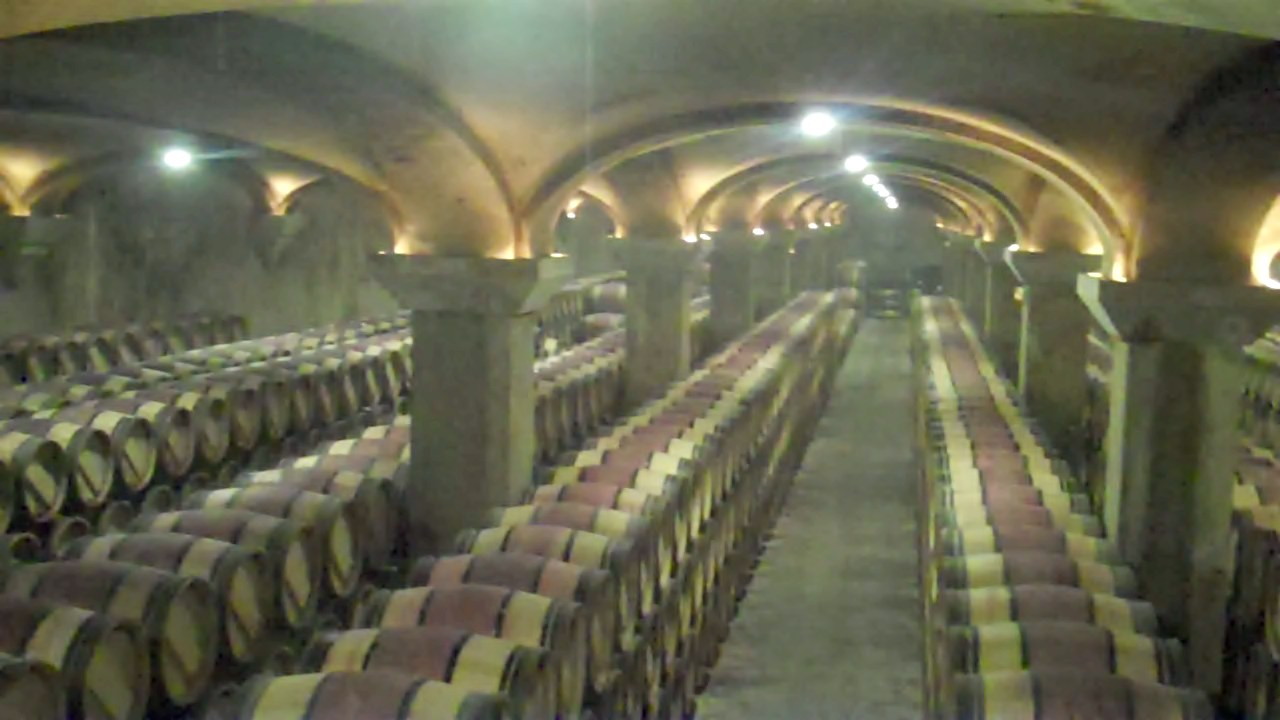 Burgundy—Wine Lover's Heaven
Burgundy is undoubtedly amongst the best regions to explore exquisite vineyards near Paris. It is referred to as the French Wine region of sorts because of its immensely exotic range of wine, which are also the most expensive wines around the globe. However, don't feel discouraged because in Burgundy people from all walks of life can satisfy their wine cravings without affecting their budget.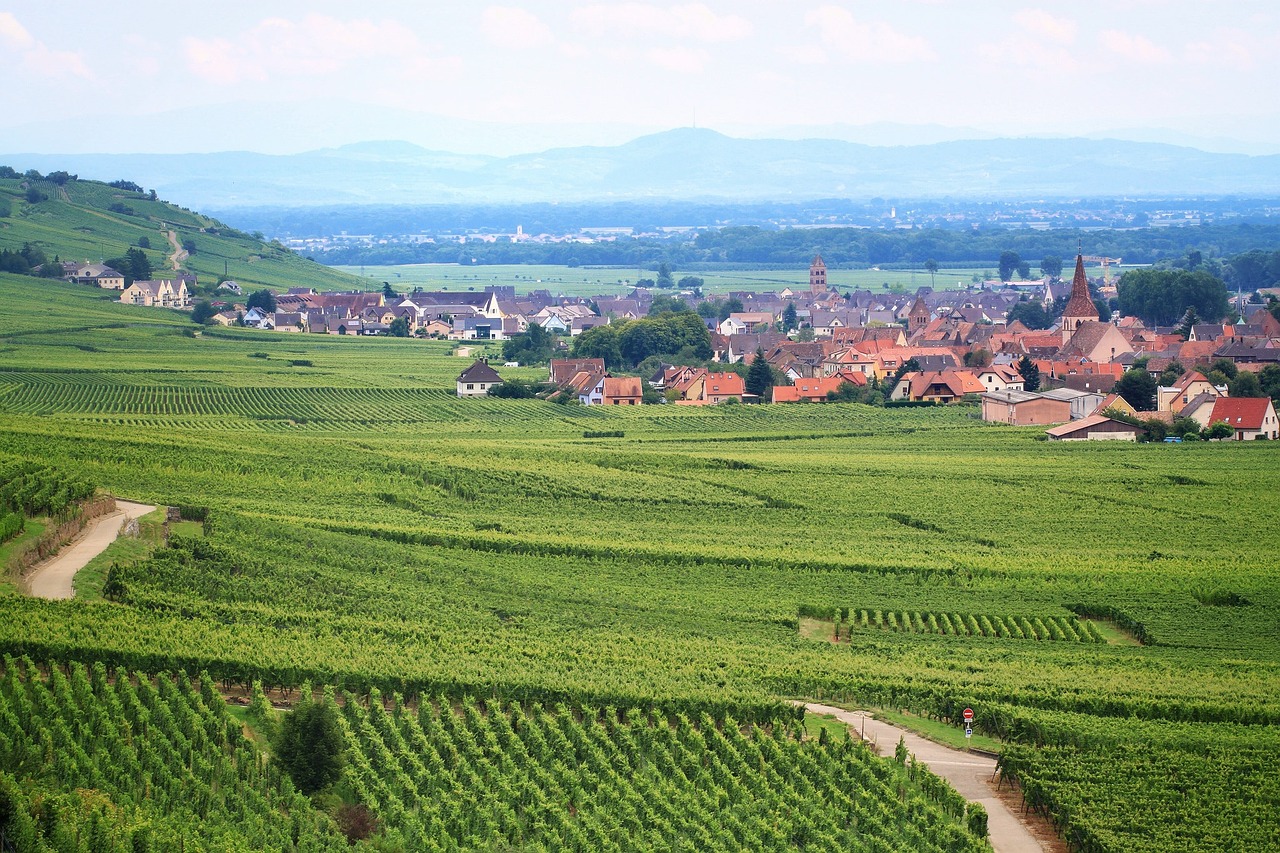 In Burgundy, you will find two grape varieties in dominance; the Pinot Noir and Chardonnay. The winemakers, also known as Vigneron, believe that these grape varieties are best for wine because these are aromatic, elegant, complex and very tasteful.
Winemaking is not a craft here; it's a tradition that has been practiced for over 1000 years. Not surprisingly, Burgundy has over a hundred designated vine areas, which are also called 100 Appellations d'Origines Controllées.
Burgundy is divided into 6 appellations each having its own range of exclusivity in vines. Côte de Beaune, one of the 6 appellations, has remained the hub of vine trade in this area for centuries. Here you will find both the red and white varieties but the best one is the white Burgundies and Chablis.
Côte de Nuits is your perfection destination for tasting the world's finest red vine with Grands Crus like Romanée-Conti and Chambertin.
Le Montrachet is famous for producing the best white vine in France. Montrachet's rival is the grand cru Corton-Charlemagne. Côte Chalonnaise isn't that prestigious per say but it is also known for producing great white and red vines.
If you are on a budget, head to the Mâconnais in Burgundy's southern side. Here you will find inexpensive vines. Vines that are produced here are for drinking young.
Beaujolais is another favorable destination for red vine lovers. Here light reds are produced using Gamay grape.
On the northern side of Burgundy, you will find Chablis, which is famous for its dry white vines. The best grands crus include Grenouilles and Valmur.
You must not skip Crémant de Bourgogne, which is Burgundy's trademark sparkling white vine. It is created with the conventional champagne method and is only produced in Auxerre, Châtillon-sur-Seine and the Côte Chalonnaise regions.
Touring Burgundy is very easy; all you need to do is contact the Burgundy Tourist Office and get yourself a self-guided tour booked. Or, you can opt for the three hour long Côte de Nuits Region tour with two visits.
The Loire Valley
The Loire is the largest river in France and the Loire Valley is a fascinating winemaking region. The valley is divided into four sub-regions namely the Nantais where climate is moderate with mild winters and hot summers, the Anjou-Saumur offers continental climate, Touraine has a combo of maritime and continental climate while the Central Vineyards has harsh winters and hot summers.
What you should be looking for in the Loire Valley is to taste the extremely popular Sancerre and Pouilly Fumé wines, which are produced in the Central Vineyards region. Winemakers prefer Cabernet Franc and Gamay grapes for producing their exquisite red wines while are Melon de Bourgogne and Chenin Blanc are preferred varieties for white wine.
In Nantais region, you can try Muscadet, which is made from Bourgogne and has a slightly dry and acidic taste. Savennières is known for producing excellent varieties of Chenin Blanc, which takes years to age and then it develops the fruity flavor and mineral complexity for which it is famous.
Loire Valley is a vast region and you must plan appropriately before exploring it. We suggest that you visit Loire Valley during the Loire Valley Vine festival where you can get a glass of vine for as low as £4. It usually is held in May.
You can avail the 13-hour tour from Paris to Loire Valley called Chateaux de Chambord, Chenonceau and Loire Valley Wine-Tasting Day Trip from Paris. It starts from the Château de Chenonceau and takes you at a number of vineyards and lets you taste Sauvignon Blanc and Cabernet Rouge. This would be a guided tour where a designated oenophile will take you through the vineyards. The ticket includes entry fee, gourmet lunch and also round-trip transport from Paris.
The Clos Montmartre Vineyard
Although you would find many vineyards mentioned on France tourism websites but there are various new, hidden treasures that you must not know about. Such as the Clos Montmartre vineyard, a beautiful vineyard tucked away at Sacré-Coeur, atop Montmartre hill. This vineyard must have gone unnoticed so far but the annual 5-day grape harvest festival called the Fête des Vendanges has drawn tourists' attention to this amazing place. The festival is celebrated in October and hence, it is the best time to visit because of its glory and grapes galore.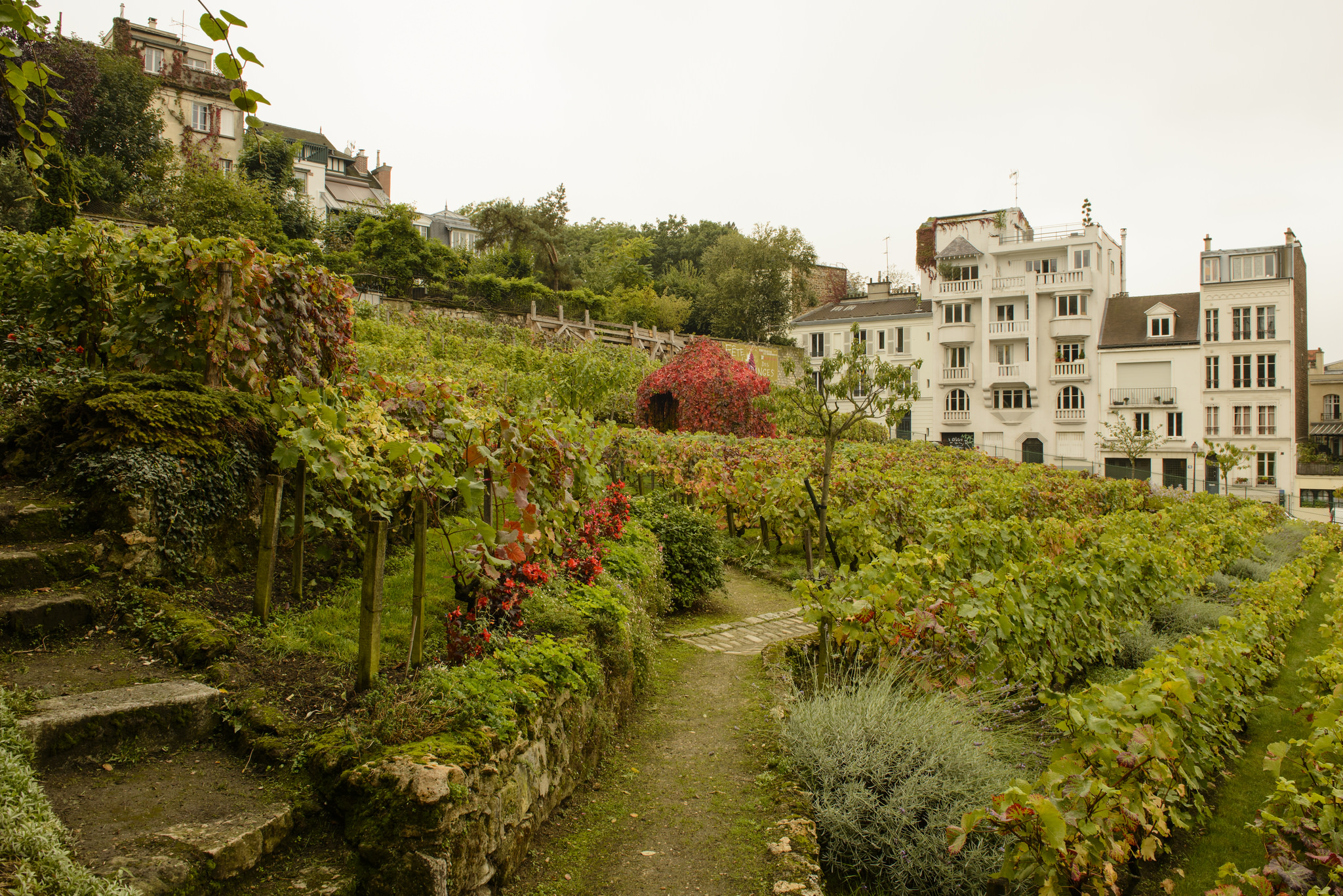 Montmartre region is particularly known as a vineyard haven since the time when Romans built the temple of god of wine, Bacchus, over here. Clos Montmartre vineyard covers an area of 1,556 sq m and annually it yields over 1,500 ½ liter bottles of pinot noir and gamay. Wines bought from here are no less than souvenirs as the bottles are designed by local artists and most of the wine are auctioned for local charities during the Fête des Vendanges.
Clos Montmartre is one of the best vineyards near Paris particularly because it has flourished since 12th century and offers exclusive variety of wine. In case you have missed the Fête des Vendanges then you can get an entry arranged through the Montmartre tourist office. Usually, it is required that a group of 12 people should visit this vineyard. Tour is free but you have got to pay for tasting.
Additional Tips:
• In case you intend to use TGV-Europe website for reserving or booking your tickets then always remember to uncheck the option "Direct Trains." This will provide you wider variety of options.
• If the website redirects you to the RailEurope site, then enter Antarctic or Great Britain as your ticketing country. You must try to find some country that doesn't redirects to RailEurope because its trains are expensive and you won't get many options.
• You must buy tickets beforehand for trains, ideally up to 3 months in advance because the ticket will be cheaper and seat will be of your choice.
• PREM tickets are although discounted tickets but these are non-exchangeable and non-refundable.