Megan and I both grew up with some of the best beaches in the world at our door step. When we made the decision to come to Paris we knew that asides from missing family and friends this was going to be one of the hardest transitions we would have to make.
We knew that in Europe there are probably only four months out of the year that it was warm enough to even think of enjoying some of the beaches near Paris. The fact that the closest beach to Paris is only a two hour train ride means that getting the beach is a very feasible option.

I should mention that there are a few beaches in Paris during the summer time known as the "Paris Plages". These are basically sidewalks along some of the canals in Paris which have been covered with sand for sunbakers. I don't consider the Paris Plages to be a beach near Paris because although there are a number of activities available for Paris Plages enthusiasts, there is still nowhere to swim.
The closest beaches to Paris are located on one of three bodies of water: The Bay of Biscay, The Celtic Sea or The English Channel.
View Some to the Guided Tours From Paris to nearby beaches – Click Here
Trouville and Deauville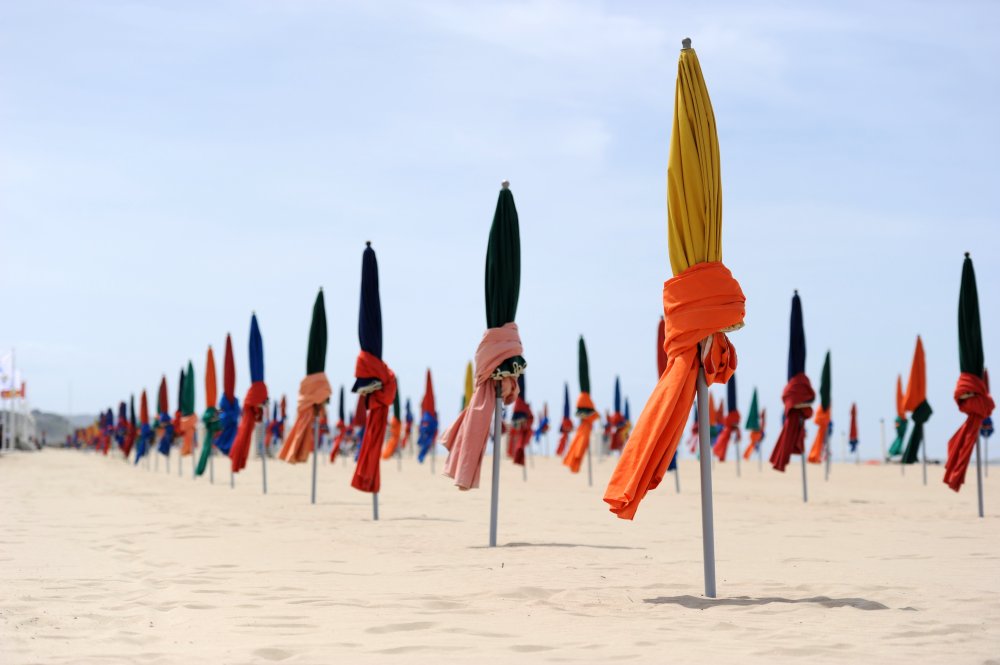 As you can read in our Paris to Deauville day trip article, we love this area and I would probably go as far as saying it the best option for beach seekers traveling from Paris.
Both Deauville and Trouville are neighbouring cities and are accessible by a direct train from Paris. It is faster to travel by train than it is by car with the entire train trip only taking about two hours from Saint Lazar train station in Paris.
The towns are very quaint and stylish with load of things to do that dont enjoying the beach. Maybe you could try your luck at the casino, visit many of the popular restaurants in town, go to the horse races, relax at a beauty spar or play a round of golf.
The sand is quite shelly and much like most French beaches it pretty cold for most months out of the year. Deauville beach is lined with traditional beach umbrellas and changing cabins which have become very poplar throughout France and Europe.
There is also the option to take a guided day tour to the area which would produce an entirely different experience that going solo. It all depends on your budget and what you looking for.
Xtrem Aventures Parc Cergy

I wanted to add this one into the mix because it's a great alternative for a day trip from Paris. Although it is not located along the coast line and is only 30minutes or so from Paris they technically have a beach. Not only do they have sandy beaches and warm clean water to swim in they also have an adventure park.
With activities such as white water rafting, cable skiing, wave boarding, high rope and much more it has everything a beach by the seaside could offer and more. Be aware that there is an entry fee to the park and if you would like to try extra activities there are separate fees on top of the park entry price.
D-Day Beaches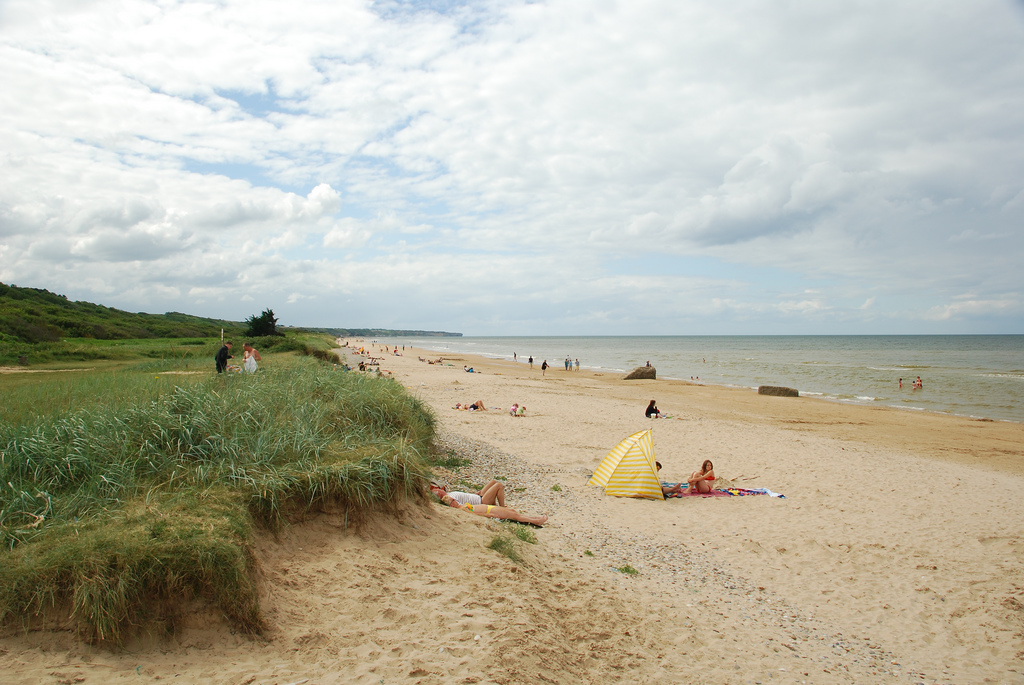 One the most popular towns and beaches to visit in the regions during any time of year would be Omaha beach. This is partially due to the fact that it was the most bloodiest of D-Day beaches to be landed on. The four other D-Day landing beaches in the area are: Utah Beach, Gold Beach, Juno Beach and Sword Beach.
Getting to these beaches by train are not as easy as the other options we have listed. To get from Paris to Omaha beach you will need to take the train to either Caen or Bayeux. This trip can take up to approximately 2hours. Once you exit the train you will then need to take a local bus or Taxi service.
The easiest way to get to Omaha beach is to try one of the following Paris to Omaha D-Day Tours…
This is the best choice I could find for a tour from Paris to Normandy D-Day Beaches – Click Here
La Rochelle and Ile de Re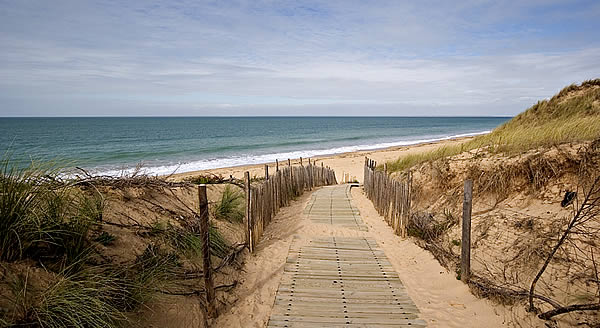 I wanted to add this into the mix because my people looking for the closest beach to Paris are also looking for beaches with fine sandy beaches and a typical touristic party atmosphere. La Rochelle would have to be one of the most accessible beaches to Paris which matches this criteria however it is a little more than 3 hours by train.
When you depart the train station at La Rochelle you can take a bus across the 3km bridge long bridge where you will find a very popular French tourist destination called Ile de Re. This small island features 10 small coastal villages, holiday resorts, camping and many touristic features youwould not expect when compared the other beaches mentioned earlier.
If you are looking to find somewhere to surf at a location close to Paris then you will probably find some waves here if the conditions are right. Don't get your hopes up for Pipline or Kirra beach style wave.
Dieppe Beach
Deippe Beach is a little over two hours by train which includes a quick change of trains in the town of Rouen. Deippe is located on the banks of the English Channel in the French district of Normandy.
Its beauty has been captured by some very popular artists such as Delcroix, Monet and Gaugin. It's most recognizable features are the dramatic limestone cliffs which engulf one end of the beach. Deippe beach also had a number of historical roles to play during World War II, however it is not part of the 5 D-Day landing beaches mentioned earlier.
Deippe beach is quite stunning however the surface is lined with small pebble and would not be suited for those looking for white sandy beaches. Extending the length of the beach is a long promenade perfect for those how fancy a bit of exercise or leisurely stroll.
Sun, Sand and Not Surf! I would like to point out that the majority of the time you will not find any waves at the beaches which are close to Paris. Don't expect white sandy beaches and crystal blue waters such as the destinations like the Maldives or the Bahamas. Although many towns add artificial sand so it's softer and more tourist friendly, the majority of the time you can expect the conditions to be somewhere in the vicinity of sharp small shells to larger rocks or pebbles.
These have been some of my top picks to find a beach near Paris which are mostly accessible by public transport. I hope the picture is a little clearer for those who want to mix a Parisian metropolitan adventure with a little bit of sun, sand and sea.