Recently Megan and I had some of our Australian friends visit us in Paris. We love having house guests in Paris and for me personally it means I get to show off some of my extensive knowledge of this city and introduce them to some really cool restaurants.
For this review we visited "Le Depanneur Pigalle" which Google tells says translates to "The Pigalle Convenience Store" in English. Let me reassure you we did not review a convenient store and in fact it's a really chic looking burger shop/bar/café in Pigalle.
Unfortunately I was a little disappointed in a few things at this restaurant which ended up bringing the overall star rating of this review down considerably. I'm going to leave the negatives to the end and start on a positive note.
The Atmosphere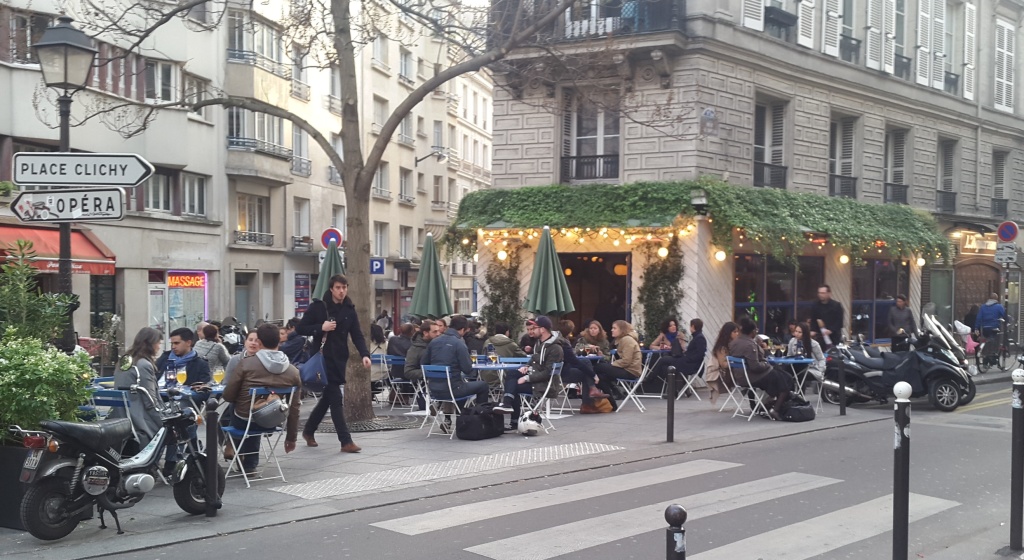 I really liked the way that Le Depanneur Pigalle was designed. Recently I have notice a common theme emerging in many restaurants within Paris. The theme if speak of has a very wooden/rustic feel to it and Le Depaneur Pigalle continues this trend.

I love the fact that they have tried to add a nice, chic, chilled out restaurant to enjoy a coffee or burger in a suburb of Paris which is not well known for being more than a dingy nightclub area.
Le Depanneur Pigalle is actually spread across both sides of the street. They have a number of external chairs and two bar areas. This feature makes it a nice place to hang out in the late afternoon, soaking up what sun is left.
Staff
This is where I felt the restaurant is failing the most. The staff were really quite cold shouldered, unpleasant and in a rush to take our order. Personally I think the difference between a good restaurant and great restaurant can be something as little as a smile on the waiters face.
Even the guys behind the bar seemed very unapproachable. I know this is a common thing which people have to put up with in Paris but this is 2015 and for a small business to succeed in this economic climate they should at least have staff that can fake being happy.
Food
Our friends and Megan thought that the food was "ok". However "ok" doesn't compete with the other restaurants that I have reviewed previously in Paris. Personally I thought the burgers were average. It didn't even come close to a burger which can be bought at the corner store in Australia.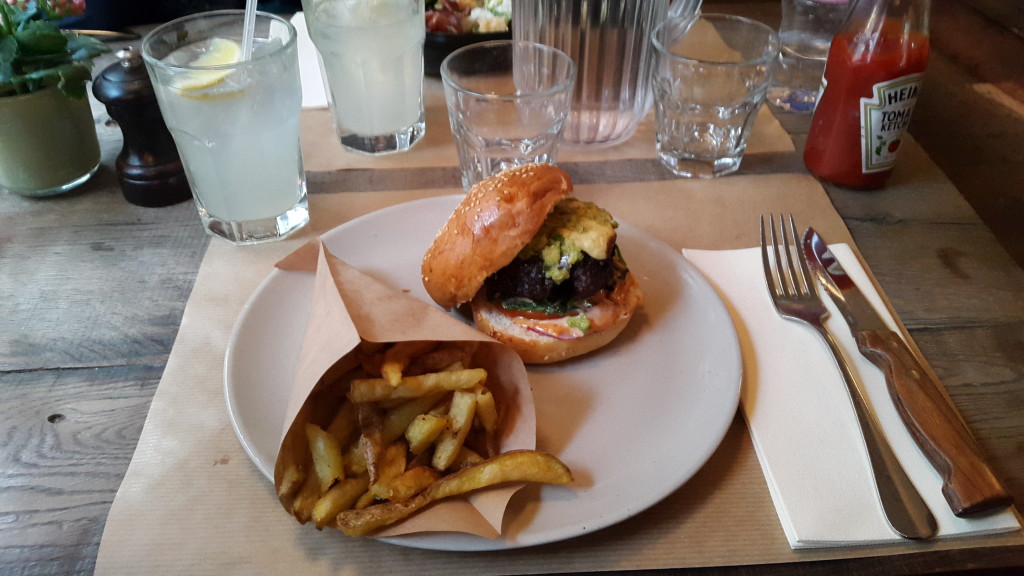 Sure it was made to look fancy, but for the large price tag you would expect something bigger or tastier than a McDonald's big mac. I asked for my burger to be a little bloody and it came out completely black and cooked.
Usually with a little bit of sauce it can help a poorly cooked burger from being to dry. Unfortunately this was not the case, the burger was crazy try and no amount of sauce helped. On the plus side the chips were nice but were more like wedges. They could have definitely benefited from some sour cream and sweet chilli sauce.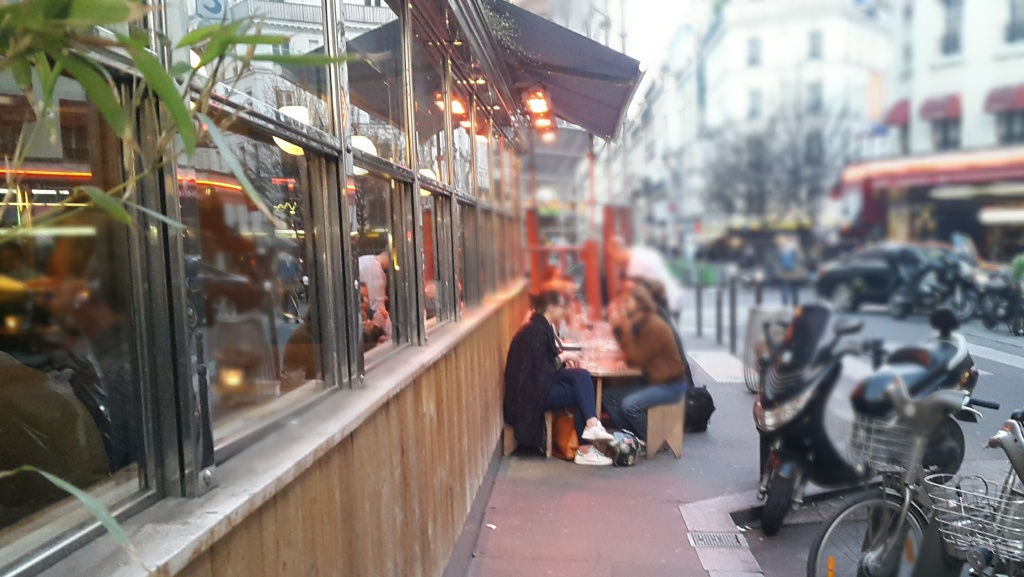 Recommendations
If you are in the area and looking for a nice spot in the sun for a cold drink or coffee then I would recommend it. Otherwise the absolute best I can give it for this review is a 3/5 star rating. I think that is being pretty generous as well, Tripadvisor has an overall rating of 2/5 stars.
It is such a pity that a restaurant which has amazing potential for being a huge success is instead a huge disappointment to many reviewing customers. If I am going to pay 17euro for a burger and chips it should have one of two things. Be absolutely delicious and have me craving for more or be nice an big, leaving me with the feeling of satisfaction and fullness.
Address: 27 Rue Pierre Fontaine, 75009 Paris
Phone: 01.48.74.48.74
Website: http://ledepanneurpigalle.com