This week's café review is situated on the west side of the Canal St. Martin in an area of what is quickly becoming a hot spot for café hopping hipsters. The café is reasonably new and from what we experienced it was buzzing with happy customers.
Le Poutch is located at 13 rue Lucien Sampaix, 75010 and is in the same location as the former café called Tuckshop. The interior renovations don't seem to have changed very much even though the menu's have. I am unsure whether it is under new ownership or if it simply had a name change.
We arrived at Le Poutch Café at 12:30pm Sunday to find only two spare tables from a total of about ten tables. We got a little lucky because five minutes after we arrived customers began lining up outside the café waiting for a table. We were also unaware that on Sunday's they do not offer a lunch menu. They specifically offer a brunch menu along with their full range of drinks.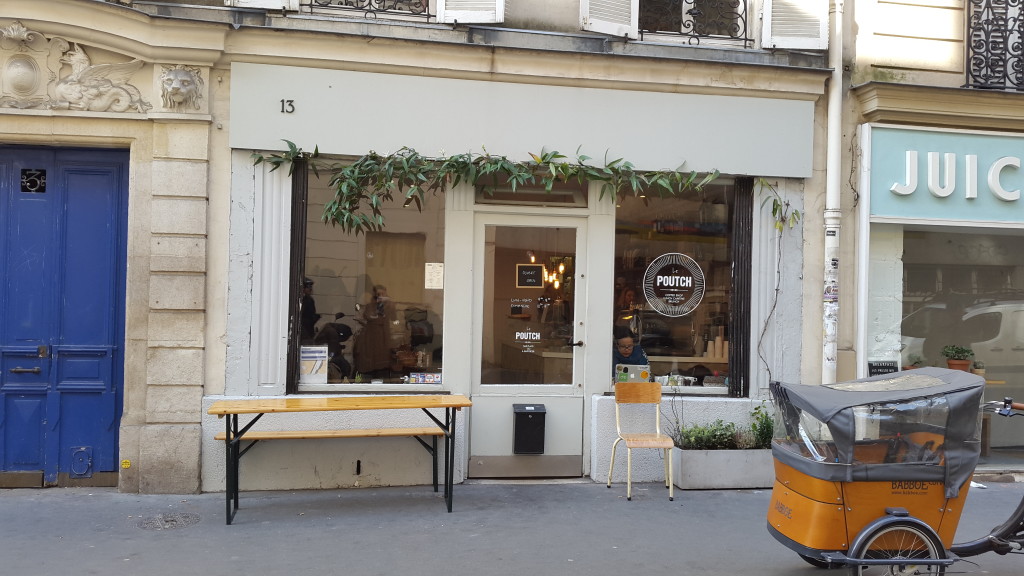 The three female staff were working hard to keep up with the constant demand and each of them seemed to speak decent English. The staff member who served us seemed to be American or Canadian, she was pleasant and quite helpful which is not always guaranteed in Paris.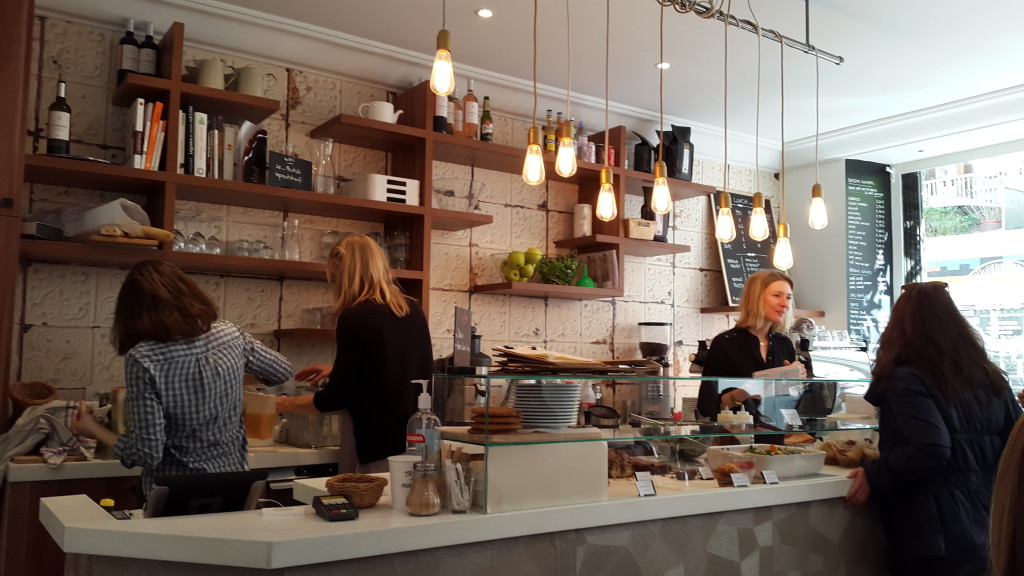 Megan is loves her chai latte's and has been struggling to find something decent outside of Starbucks. Megan really enjoyed her apple muffin from Le Poutch and she also stated that it was the "best chai latte that she has found so far in Paris, even better than Starbucks".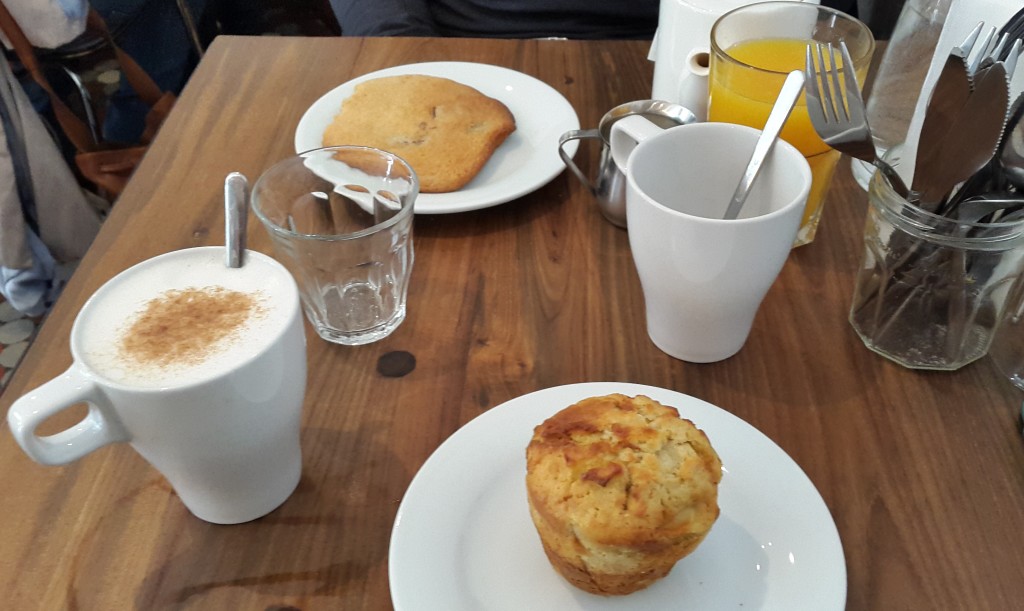 I ordered the 17euro Brunch special which came with a hot drink, fresh juice, large cookie and a main meal. My main meal consisted of a Broccoli and butternut frittata with a side of crispy baked sweet potatoes and lettuce. I thought it was quite nice and the only thing I couldn't eat was the lettuce as it was covered in balsamic vinegar which I don't like. The English breakfast tea was as good as it could be, however the freshly squeezed orange juice tasted very fresh. Dunking a chocolate chip cookie into a hot English breakfast tea topped of the meal and by the time I finish I was very satisfied.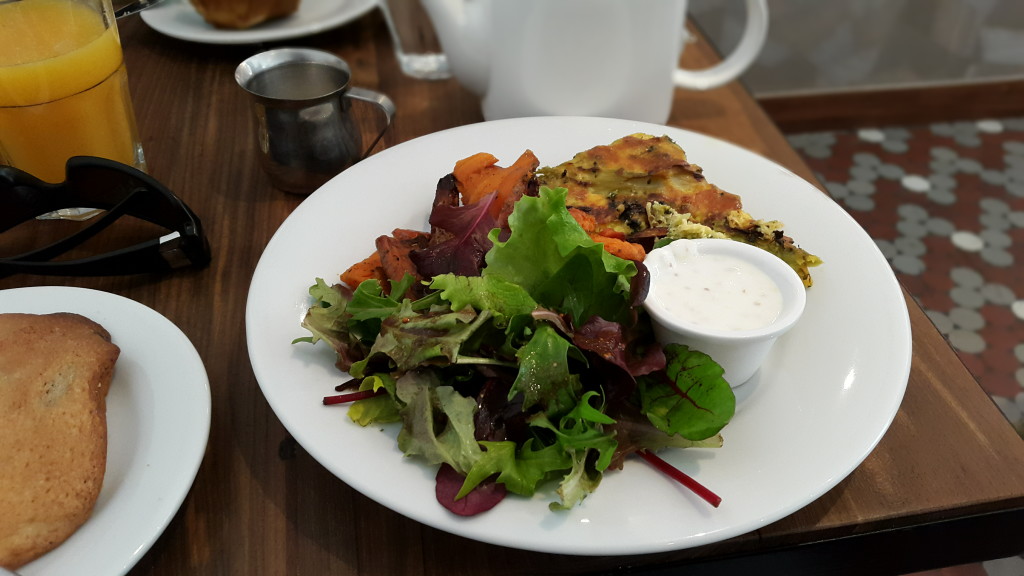 For our café Le Poutch review we would put this on our list of recommended café's in the 10eme Arrondissement. If we are in the area again we will be sure to try their lunch menu. For our experience I will give them 4.5/5 stars. The reasons I would not give them 5 stars is the lack of main meal choices. Although the meal was nice I'm sure there are some that would not enjoy it and prefer another option.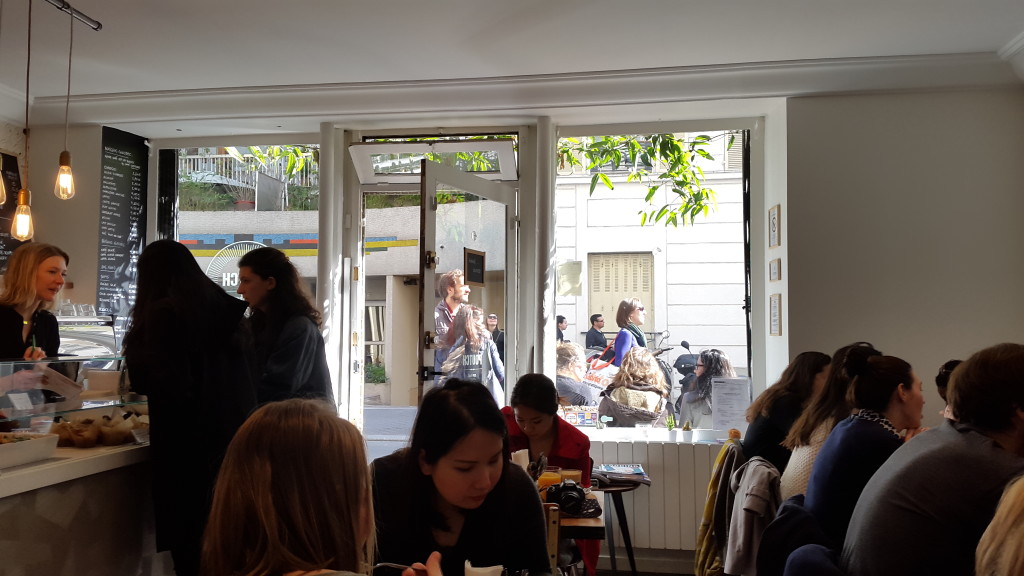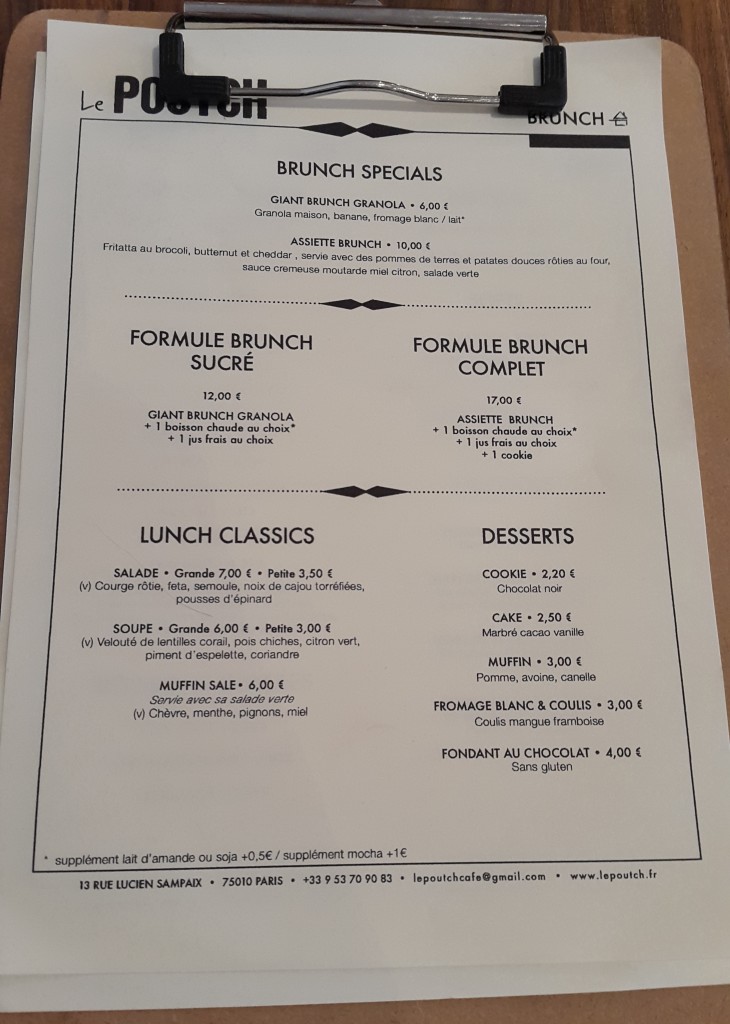 This is a copy picture of the Brunch food menu only, there is also a drink. Note that on they serve brunch on a Sunday and have on other days of the week there is a lunch menu which we are unable to provide.
Address: 13 rue Lucien Sampaix, 75010
Phone: 09 53 70 90 83