With a craving for something different Megan and I were told about an Asian fusion restaurant near the Champs Élysées called Miss Kô. The restaurant is actually located on Avenue George V, about 100m away from the Louis Vuitton Store.
If you would like to dine at Miss Kô it is essential that you make a booking. We arrived at about 8pm and thought it was strange that we had to book because the place was not even half full. By the time our food was served there wasn't a spare seat in the house.
Food
Megan and I had mixed feelings about the food. Megan really enjoyed her plain rice with 2 sauteed kebab sticks sitting on top. For this dish I felt that the price tag was slightly high as it cost around 19euro for something very simple.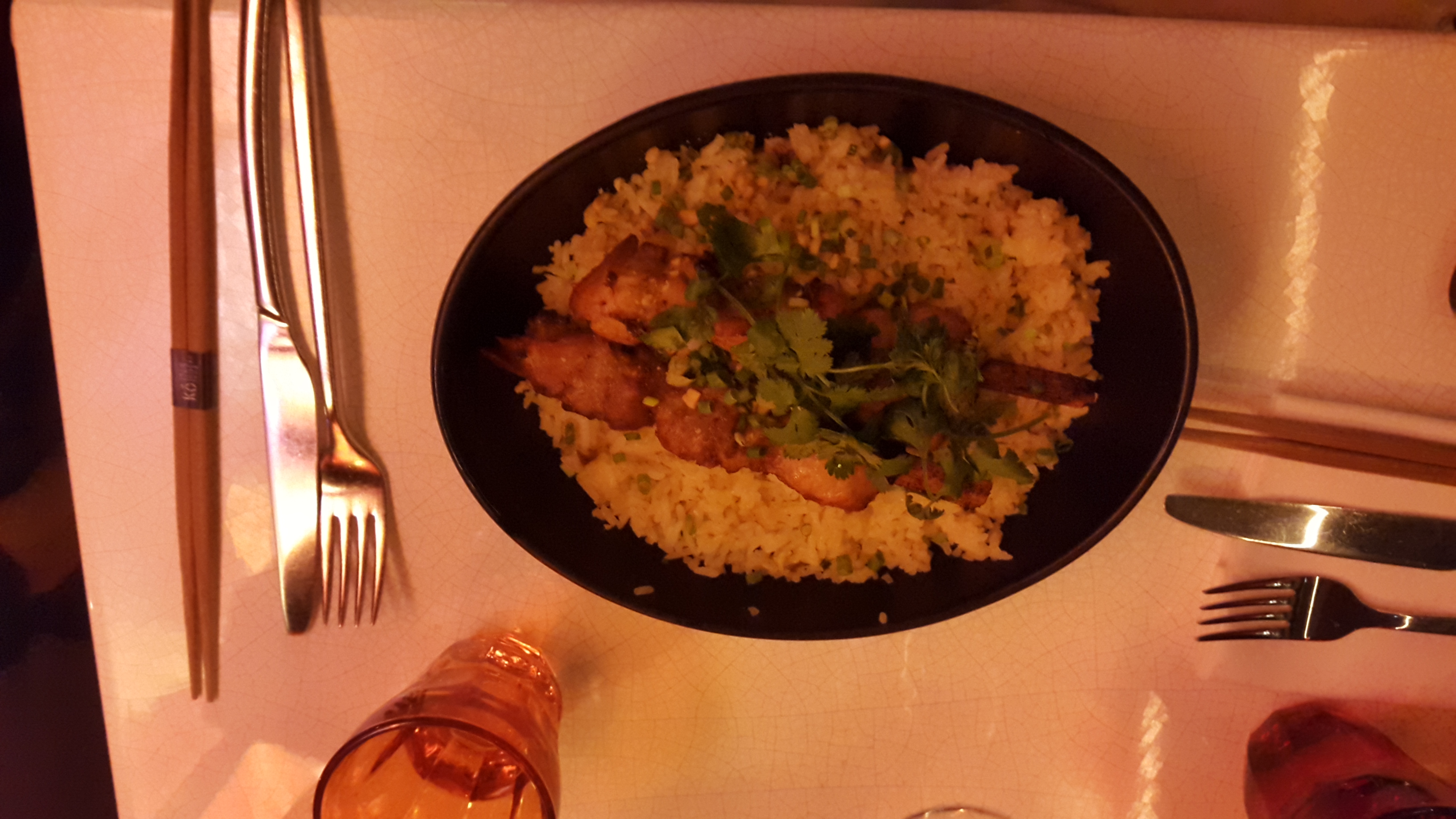 My meal was in a similar price bracket however I wasn't really impressed with my by noodle burger. As the waitress couldn't tell me exactly what I was receiving when i questioned the menu prior to taking my order. I did not expect to receive a burger with had buns made from noodles.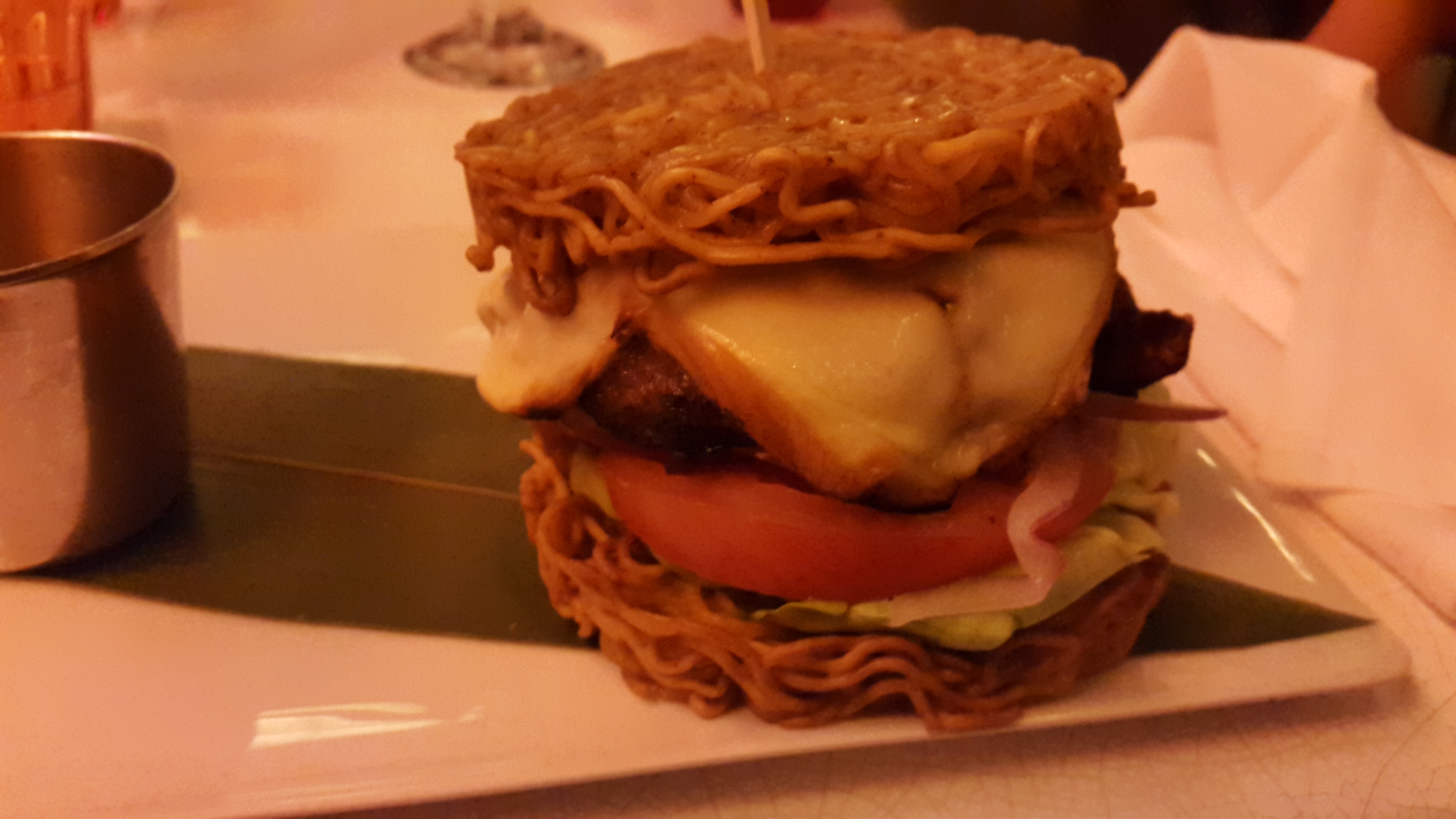 I understand that its a fusion restaurant but this combination of food simply does not mix. the noodles were almost dry to the point of being crunch. I was not able finish my noodle burger as it was quite filling, however not in the least bit satisfying.
 Staff
The weightier that served as was nice enough and spoke perfect English. Unfortunately thats all the positive comments i can say about her. At the rick of many thinking im being picky, there were a few things that took what could have been a good dinning experience to an experience which was a little bit frustrating at times.
The questions i had about the menu she was unable to answer and even when she went to ask the chef she was still unable clarify what the dish actually was. This lead to me getting a meal that was a little strange and not what i was expecting.
The biggest complaint i had for the night was the lack of service once the restaurant become busy. Once we finished our meal and our plates had been removed from the table we politely declined a desert menu and waited for our check. After 20 minutes of waiting and trying to get her attention we finally were able to ask the waitress for our bill.
Once we asked for our bill she was so busy handing out dishes and taking orders that it took another 20 minutes to actually receive our bill and pay for it. As we were also heading to the cinemas that night waiting 40 minutes after finishing our meal was not ideal and a little frustrating.
I feel that it was not entirely the waitresses fault. When the restaurant started to fill up, it was clear that they were under staffed to handle all the customers to a satisfactory standard.
Atmosphere
The atmosphere was fantastic and by the time we received our meal the place was buzzing with people. We had three people at our table and although at times it felt a little cramped, the decor and table settings pretty cool.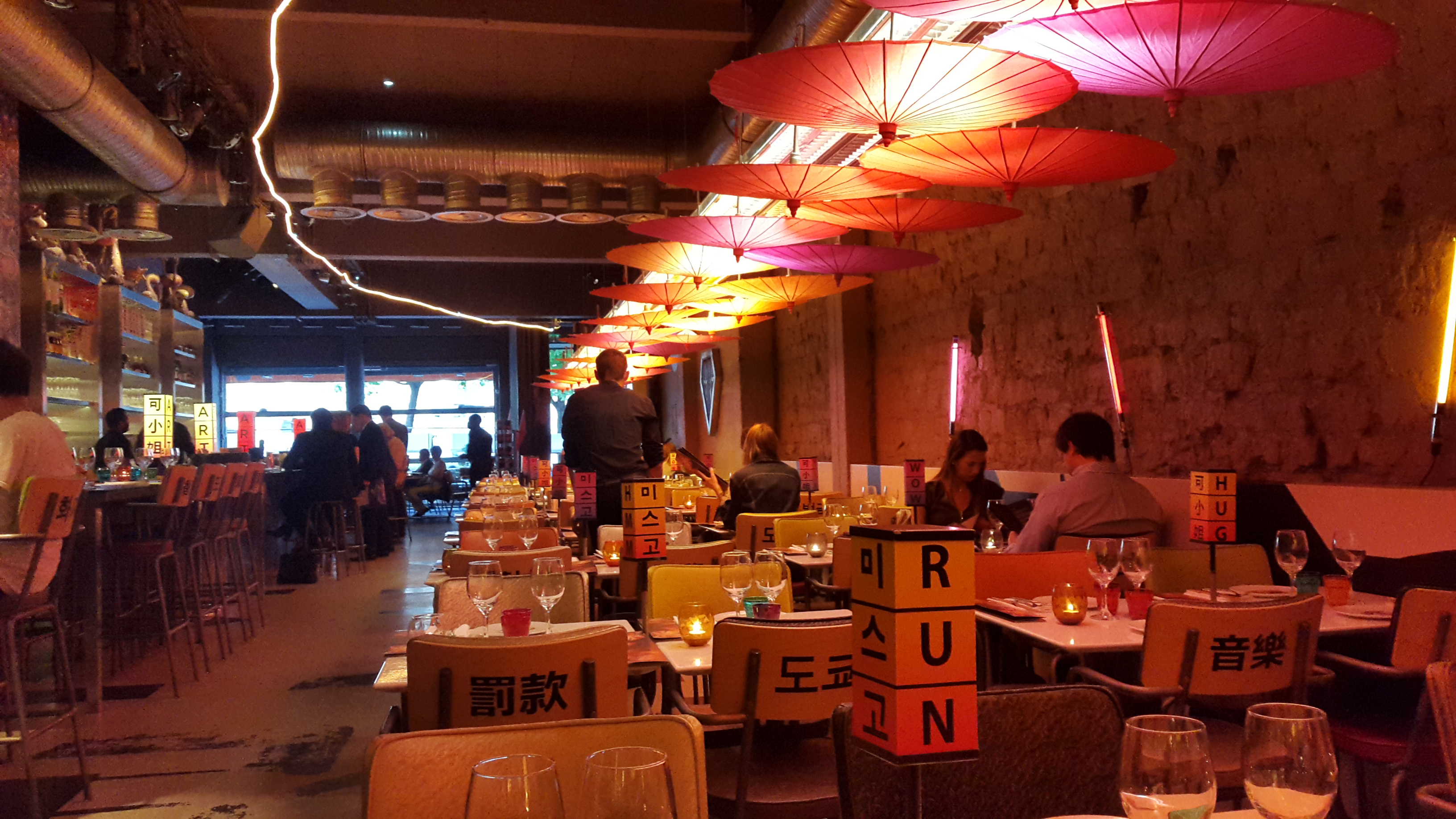 The Miss Ko restaurant hit the nail on the head by creating a vibrant atmosphere which screams modern Asian fusion. It is the atmosphere, location and popularity which the Miss Ko restaurant to set above average price tags for average food.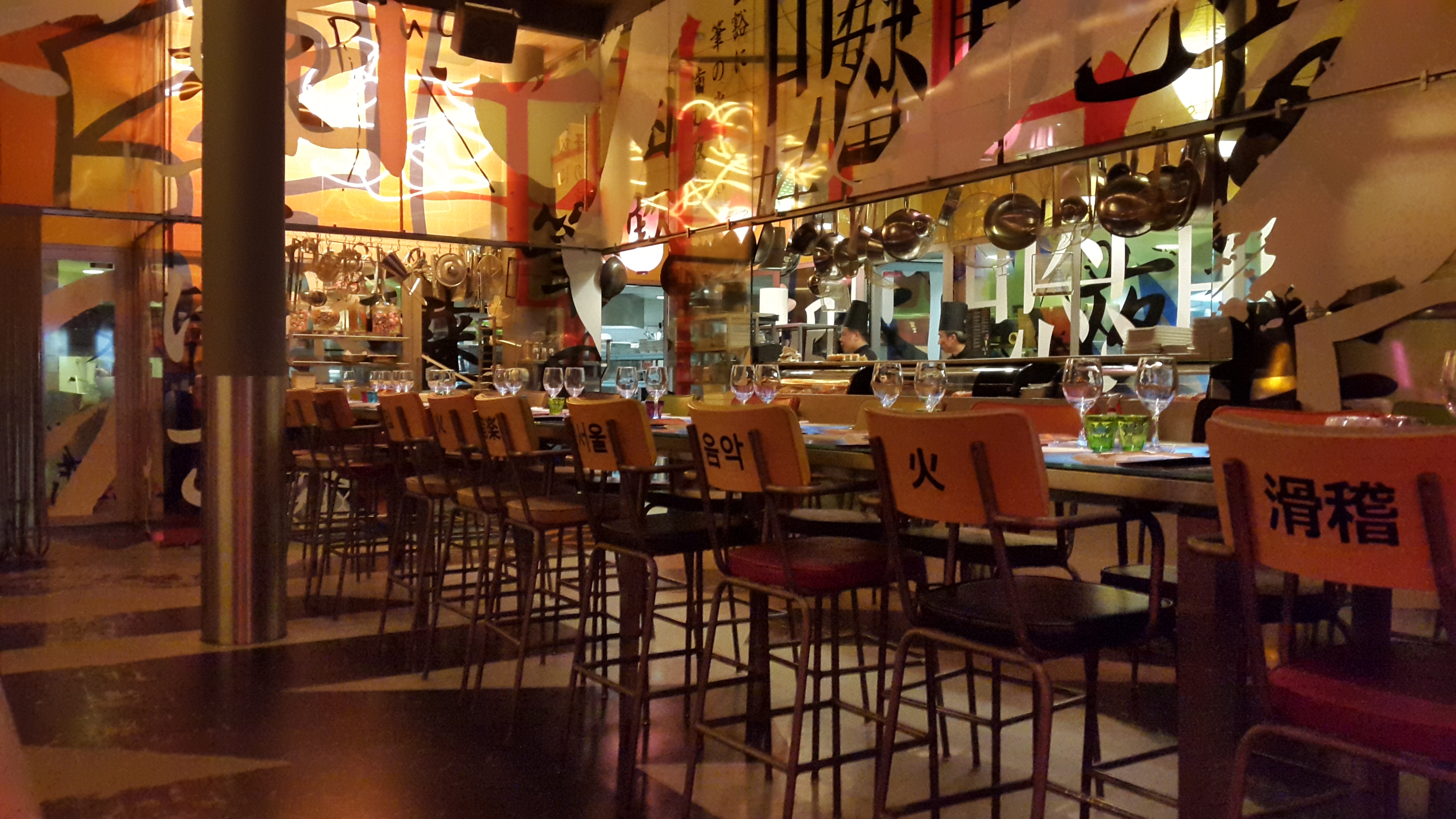 Recommendations …
Don't be as stupid as i was by ordering a burger in an Asian restaurant unless you like fried noodle paddies for buns.
Be sure to either book online or over the phone before you go because during the popular hours it is essential to have  a reservation to dine at Miss Ko.
If you are not interested in trying the food you could maybe just have a few drinks at the bar. I noticed a number of people sitting at the bar without food which would be a great way to also enjoy the amazing atmosphere.
Address: 51 Avenue George V, 75008 Paris
Phone: 01 53 67 84 60
Website: www.miss-ko.com
Opening Hours: 12pm-2am every night
Metro: George V