I think it really hit us when we came up from the metro at Anvers for the first time. We realized that this is where we will be living for the next few years.
Our first apartment was located in the heart of Montmartre in a street called Rue De Trois Frère (Three Brothers). We definitely did things the hard way and although we loved our small little apartment we could have done things a little better in hindsight.
Found on our street are three very notable tourist hotspots which people often venture. Directly next door is a fondue restaurant which is always packed out and the popular thing here is to drink your wine through baby bottles.
The second is a well know cocktail bar by the name of La Famille which the locals and visitors pack out. They make amazing drink as well offer a happy hour when people flock to try them for a cheaper price.
The final attraction on Rue De Trois Frere is the fruit store which is featured in the world famous movie Amélie. Here you will see many people doing more posing for picture than buying of fruit.
In This Video See Our First Apartment in Paris

What We Loved About Our Apartment
The location of our apartment was amazing. It only took us 5 minutes to walk up the hill to the sacre Coeur where an amazing sunset is viewable on a clear day. Just around the corner is the artist district where you can have someone paint a cool portrait or cartoon of yourself.
It only took me 12 minutes to walk my wife to and from work every afternoon and night.
We are within minutes of many amazing restaurants, patisseries, boulangeries, ice-cream store and fruit stores.
Although the apartment was very small it had a lot of character.
Our kitchen and bathroom facilities were quite good for Paris standards.
It only took me 20 minutes to walk to basketball practice.
When friends came to stay they were smack bang in the middle of one the most famous touristy areas in Pairs.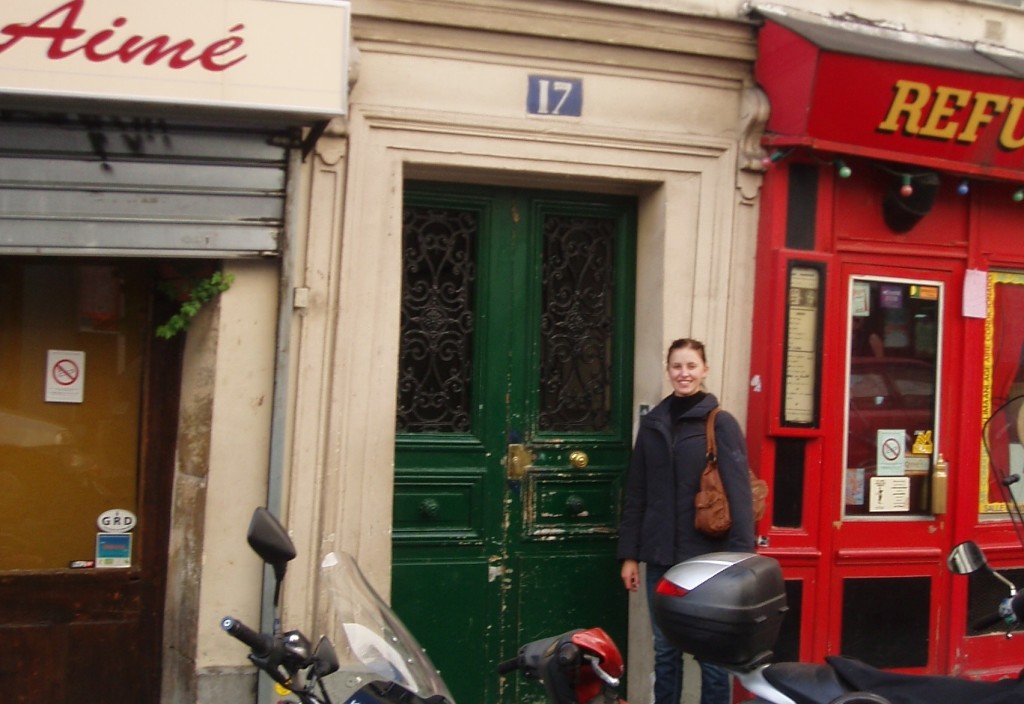 What We Could Have Done Better
When we first moved to Paris we had no idea how to rent an apartment so we ended up booking an apartment for holiday rental. We made the mistake of booking it for a full year. What we should have done was only booked the apartment for a few months and in the meantime looked for somewhere better and cheaper.
Because it was holiday rental it was probably 200euro per month over priced and for what we were paying we probably could have gotten something much bigger.
Because we used a holiday rental agency they made us pay a commission. This commission was approximately 3000euro for the full year.
For a little while we were quite happy with the size of our unit but then it started to become apparent that a studio apartment has its down falls. We would definitely prefer to have a separate bedroom so you don't end up lying in bed doing everything from eating dinner to work on the computer. Also you end up getting a sore back and neck when doing everything from your bed.
Although it had more light than our second apartment it was still lacking in mourning light. Having natural sunlight in an apartment for us is one of the most important aspects when living in an already often cloudy Paris.
Many of our friends had balconies and this often made us very jealous. We would love to wake up of a mourning and go outside to sit on our Paris balcony with breakfast.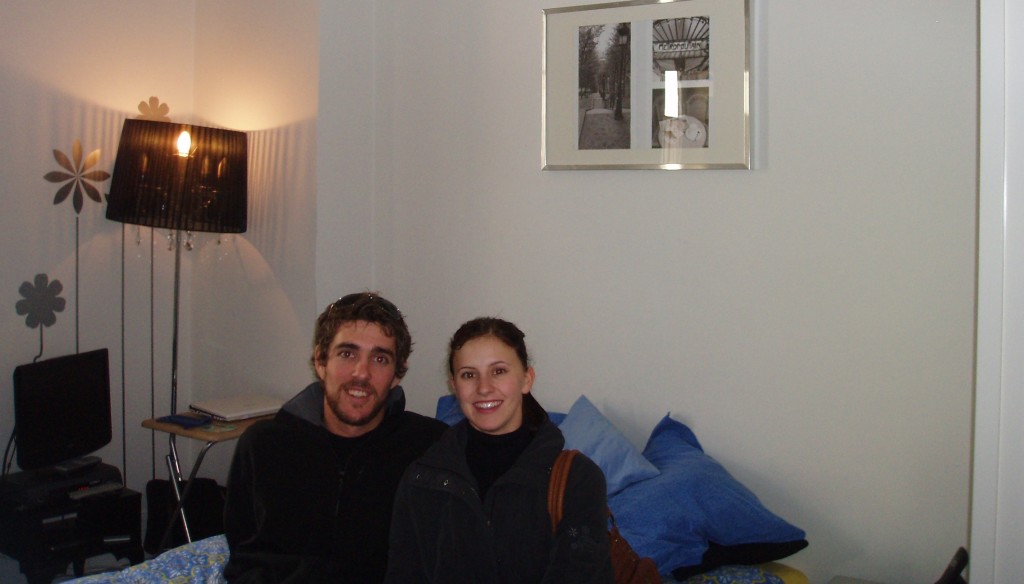 Our Thoughts..
Choosing the right place to live in Paris is by far the most important aspect to enjoying a long stay in Paris. This sets the tone for how you will feel when you wake up and go to bed. Yes, you don't need to spend much time inside as there is so much to do in the city but getting a good start to the day is very important to us to get motivated.