After a recent craving for an Asian restaurant one of our friends suggested something a little different than we usually review. Located in a 2nd Arrondissement amongst a series of small alleyways called Passage Des Panoramas is a Japanese Gyoza Bar buzzing with customers. Passage De Panoramas conveniently intersects with Boulevard Montmartre which hosts a number of popular bars, theatres and cinemas.
The Gyoza restaurant is quite small and only seats about fourteen customers at a time. With only bar seating inside and two raised tables outside in the alleyway it is not ideal for large gatherings. The tone of bar was buzzing with murmurs of couples engaged in conversation. The décor was simple but modern with minimal lighting which helped improve the atmosphere.
Food
We enjoyed watching our food being cooked similarly to a Teppanyaki restaurant but without the flare and theatrics that Teppanyaki often displays. Megan and I each ordered eight gyoza's each with a coke and side of rice. Having never tried a gyoza, we really enjoyed the taste and thought the sweet, salty sauce which came with the dish were complimenting flavours.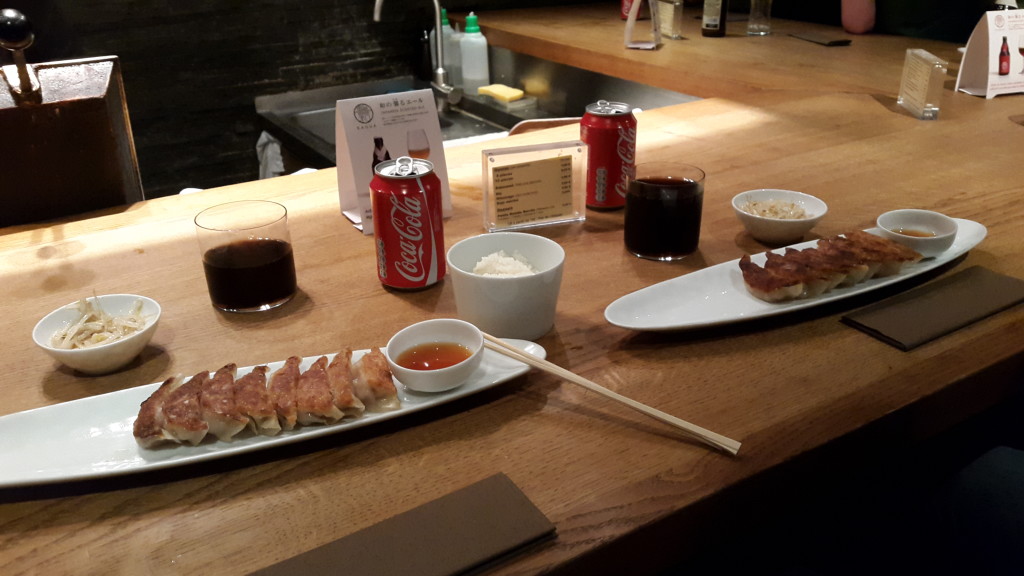 Each gyoza was a thin piece of pastry filled with pork, steamed on the top and crunchy underneath. The look of a gyoza is similar to a tortellini however the taste is completely different. Megan was full after eating six gyoza and I was satisfied after ten, however I'm sure I could have stomached twelve. You may need to have an understanding for chopsticks as I didn't see a knife and fork in sight.
Staff
The staff were friendly and hard working. With two chefs behind the bar, two waiters and a steady stream of new customers, the staff always seemed to have something to do.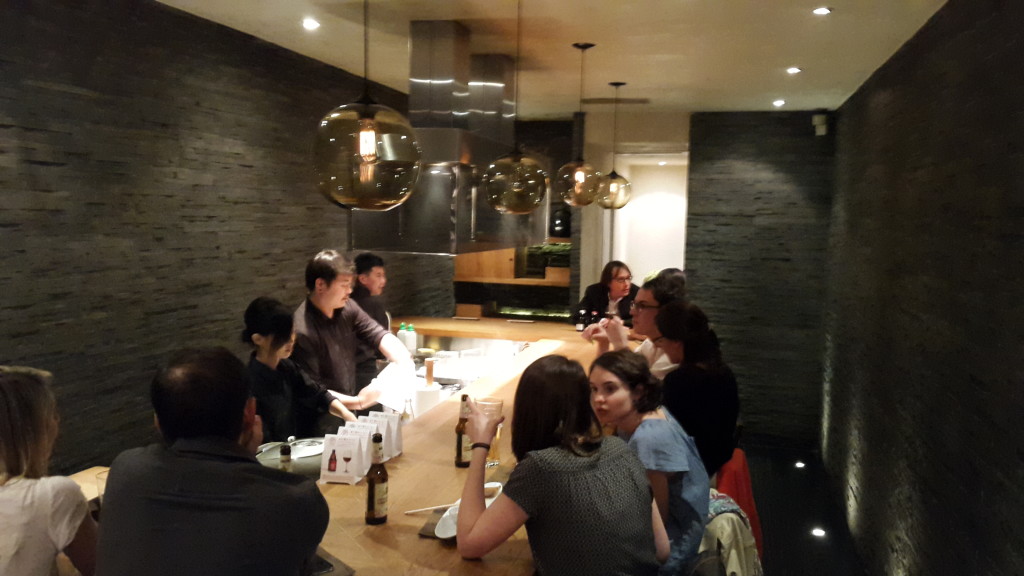 Recommendations
Originally we were only going to order twelve gyoza's and share them with sides of rice and noodles. The waiter informed us that each customer must order a plate of at least eight gyoza's which is fair enough.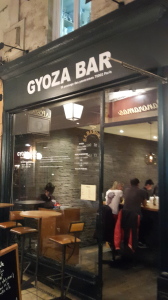 The meal will probably not take you more than twenty minutes as they are cooked quickly and eaten just as quick. The fact that they are cheap and quick to eat makes it the perfect meal if you are running late for a show or movie in the area.
I would recommend attending the bar with no more than a group of four people. This would prevent possibly not getting a seat and having to yell across each other in conversation. Also I have read and been told that on busy nights there is a line outside the restaurant of customers waiting for a seat. This was not the case for us when we attended at 8pm on a Wednesday night, we were able to get a table immediately.
Before attending the Gyoza Bar I read a number of mixed reviews. One thing that was mentioned is that they have nice Japanese beers. This I cannot attest to as Megan and I chose not to drink alcohol. I also read that a number of others were disappointed because their pork filling was dry or there was no vegetable's inside which traditional Gyoza's include. Maybe the chef over cooked their meals, however our pork was not dry and yes it is true there isn't vegetables within these gyoza's which did not trouble with us.
Rating
As per my last review of "The Place To" restaurant, I will also be giving the Gyoza Bar a 5/5 start rating. It really ticked all the boxes as to what we were expecting and although it was a brief meal we thoroughly enjoyed ourselves.
Address: 56 Passage des Panoramas, 75002 Paris
Phone: 01.44.82.00.62
Website: http://gyozabar.com
Here an an image of the Gyoza Bar menu, it is simple but affordable priced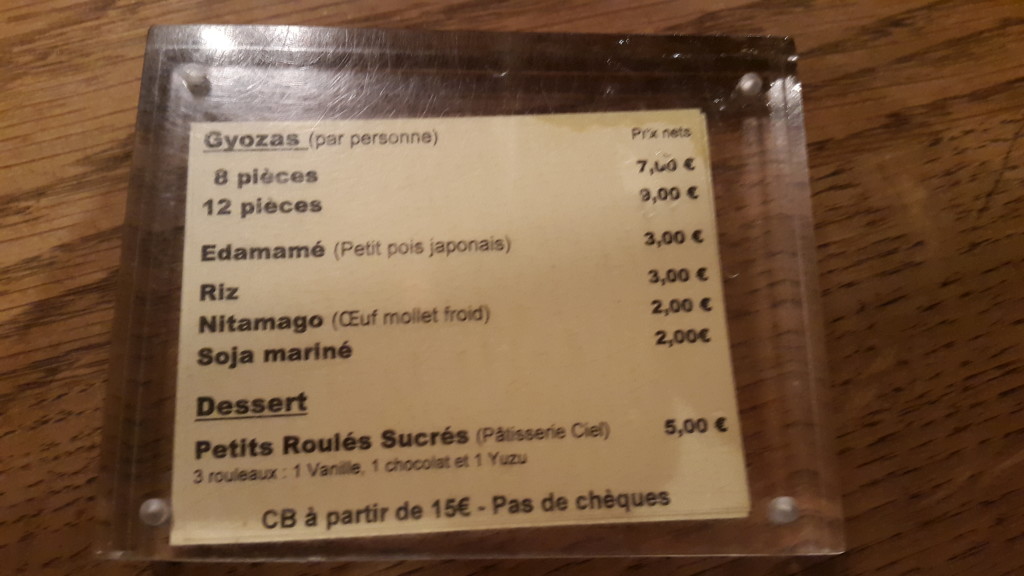 For those who are interested here is a copy of our receipt