Some of the most romantic spots in Paris are the ones which are the cheapest. Let's take a look at where to picnic in Paris some romantic and some just a really cool place to be.
I will admit I have taken my wife to almost all of these parks and picnic areas however there are only two which I have still not ventured to. This will not be the case for very long as I plan to cross them of the bucket list. Enjoy!

Parc des Buttes Chaumont
This is our favorite and is indeed one of the best picnic spots in Paris. I would not say it is particularly romantic but it is one of the least crowded and most pleasant parks. It is quite a large park which features a waterfall in a cave, a small lake at the bottom of a cliff that has a small temple on top of it which you can walk to and many trees for shad if it is a hot day.
Located near the bottom of the cliff is a small cafe which is quite busy at lunch time if you forgot to pack a lunch and there are also some toilets in the park as well which can sometimes be a challenge to find in Paris parks at times.
Parc des Buttes Chaumont is located in the 19th arrondissement and accessible via metro Buttes Chaumont. It is a bit out of the way and not really near any main tourist attraction but is loved by the local and I am sure you will love it as well.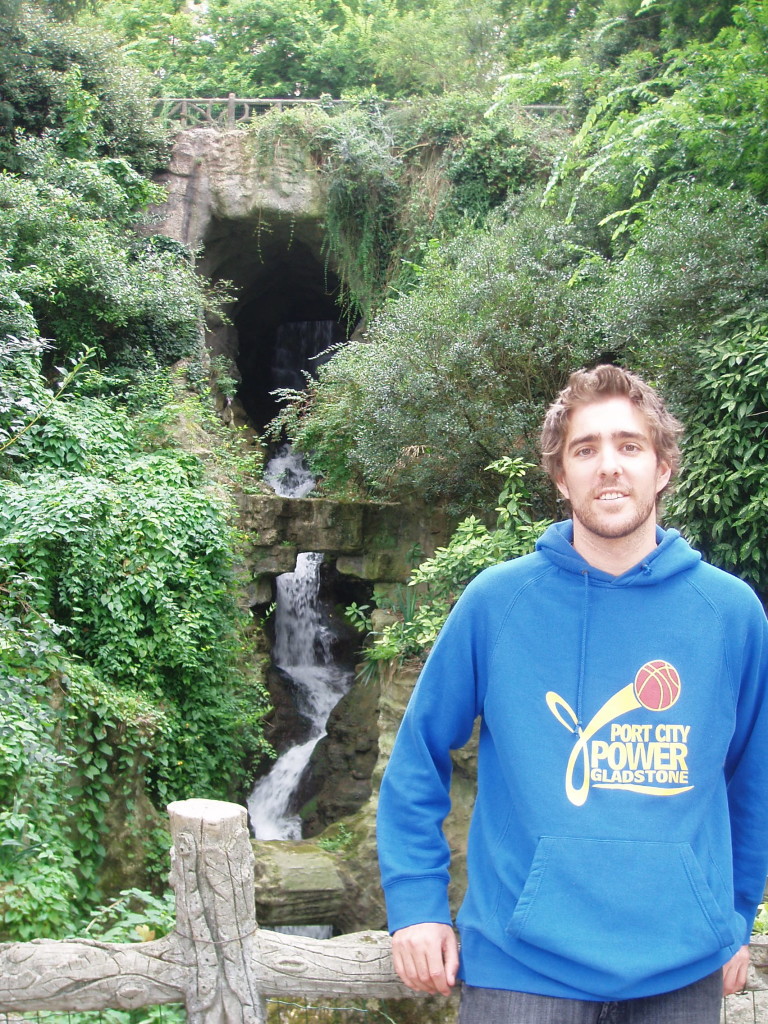 Champs de Mars (Eiffel Tower)
Defiantly running a close seconds on our great places to picnic spots but number one most romantic spots in Paris is Champs de Mars. This park is located at the base of the Eiffel tower and is most romantic just after sunset on the hour when the lights come on. The park is located in the 7th arrondissement and the best metros are Champ de Mars-Tour Eiffel or Ecole Militaire
This is quite a safe area however you will get bothered by the odd gypsy so if approached just hold onto your wallet and say no firmly. There are probably a few days of the year where it is really hard to find a spot and you have to get in early. One of these days is Bastille Day, this is very crowded but one of the best party atmospheres and fireworks in Paris. The other one I can think of is new years eve also another great day to have a picnic at the Camps de Mars.
Tip: The grass at Champs de Mars although is one of the best picnic places in Paris it is not available all year round. For many of the colder months the grass is fenced off to be regrown. However it is almost always available in the warmer months.
Tip: The sparkling lights at the Eiffel tower begin on the hour immediately after sunset and will continue every hour on the hour until 2am in the warmer months and 1am in the colder months.
Luxembourg Gardens
Situated in the 6e Arrondissement, The Luxembourg Gardens is one of the most famous parks in pairs. It is surrounded by metro stations all within walking distance but the one we used to use was Metro Rennes.
This is a very family friend place to picnic in Paris. At Luxembourg Gardens you will Toy sailboats, pony rides, playgrounds and a puppet theatre all great children based activities.
As for the adults you could go for a run around the park, martial arts, tai chi, playing basketball and chess. Whenever we went to the park we usually sat underneath the shady trees of the outdoor café and enjoyed some really nice food.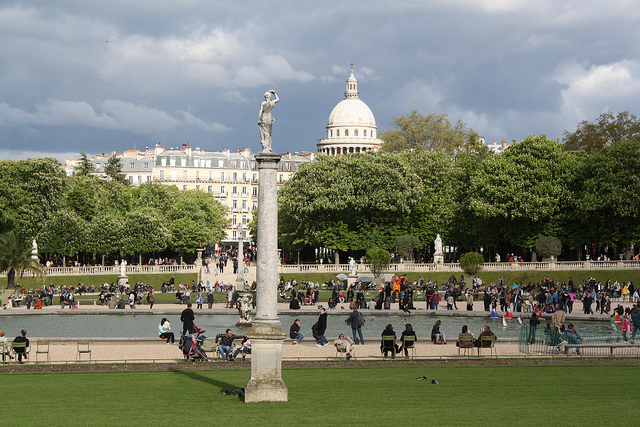 The Sien River
Defiantly the most iconic river in Paris, it would take an entire book to list all the picnic spots that are available on this river however my favourite would probably be at the end of ile de la cite. This is not the typical picnic experience as you most likely will be sitting on concrete or cobble stone and not the usual grass areas.
There is so many different places you can picnic in Paris along the Sien River that I can't list them all in this article. I will probably do a separate article in the future covering them all. However on I can recommend it the Paris Plage in the summer time. During the warmer months the city of Paris lays out sand along the Sien as well as some small bars to grab a drink and beach chairs.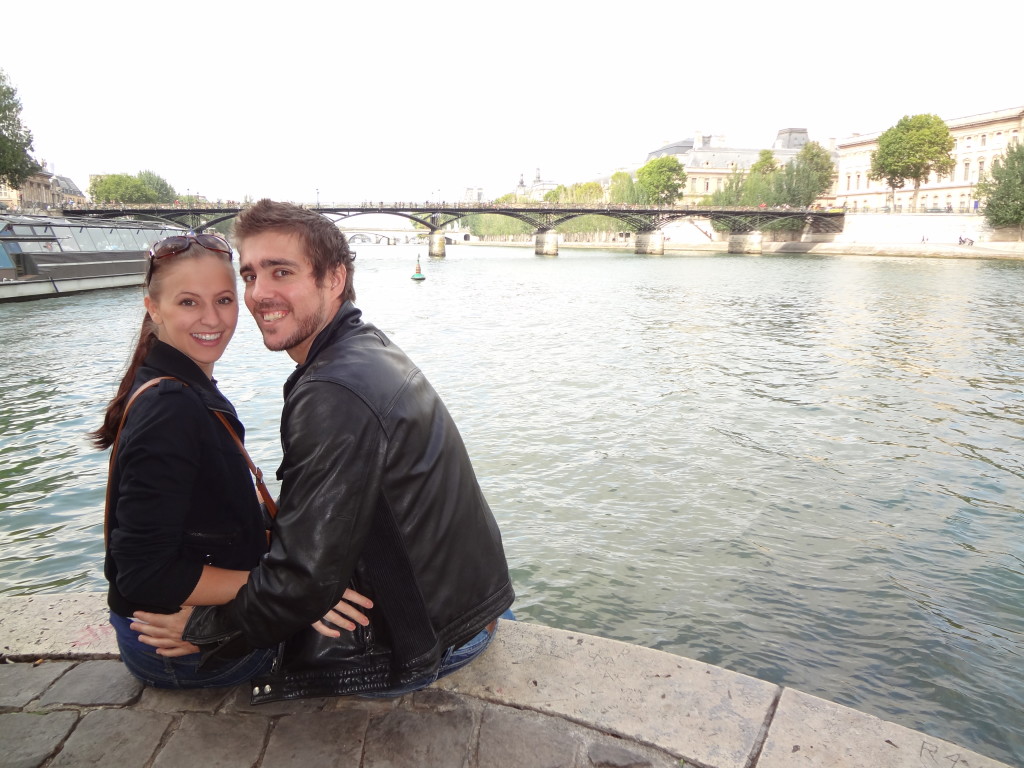 Bois De Boulogne
Situated just outside the borders of Paris in the 16e Arrondissement is the biggest park in Paris called Bois De Boulogne. This is a great park if you love to have a ride on a bike, row in a river boat or just sit on towel and have some lunch.
I have a few issues about this park but others might have a different story as it huge and there are a number of different picnic areas. This park is well now for prostitution, public sex and drugs at night so please don't be caught there after dark.
The other issue I have is that when ten of us went for a picnic at Bois de Boulogne, 4 of the girls needed a toilet. Even though they looked for ages and there the shop attendant there said there was no in the park. I could be wrong but there was defiantly none where we were. I have defiantly seen people publicly urinating there. Update: recently i have found a toilet at the far northern end of the lake located in Bois De Bouligne however it is in quite a distant area and could take up to 20minutes to walk there depending on where you are.
Place de Vosges
Sitting in the middle of some great architectural mansions in the 4e Arrondissement is a small square of grass called Place De Vosges. This can get quite crowded in the summer but the buildings surrounding it create a really nice feel.
This I quite a rich square to live in and I can tell you from experience that dogs are not allowed in this park. When a group of our friends sat down to have lunch on the grass one of them was turned away by the grounds keeper with his whistle.
Monceau
This is a gorgeous little park with a bunch of sculptures, people running laps and others walking there dog. Having a picnic in Parc Monceau was one of you regular hotspots. It is situated in the 8e Arrondissement and ticks all the boxes for that make up a good park.
Im not sure why but at every so often when we go there we are chased off the grass by and angry French men with a whistle even though there are 20 or so people doing the same thing. For some reason we all had to move. Don't let this put you off though, it's not like you get in trouble or anything you just get asked to get off the grass.
Jardin Des Tuileries
Finding a picnic spot at Jardin Des Tuileries will not be hard. There are lots of hidden corner, hedges to hide from and sculptures to view. This is situated smack bank in the centre of Paris in the 1e Arrondissement.
This park links onto the Louvre and place de concord which are two of the most visited areas in Paris however most of these onlookers are not sitting for a picnic. It is usually the locals that are frequenting this park.

Jardin des Plantes or Jardin Alpin
In the left bank of the 5e Arrondissement is a little hidden gem that is not as popular as some of the bigger parks around Paris. This one is really different, it has a very different plant structure and look to It than the others.
In this garden you will find a tunnel which goes underneath the main path and comes up in a miniaturized valley. Here in this small climate of over 2000 different mountain plant species, mini waterfalls and beaches. Also its worth mentioning that there is a small zoo here as well as a natural history museum.
Parc Clichy-Batignolles – Martin Luther King
We never really went to the 7e Arrondissement for anything but the Martin Luther King Park. We visited it 4 or 5 times and each time it was really pleasant. Plus I got to play a few street basketball games there as it has a good basketball court attached.
This is not really your typical tourist area nor is it a tourist park. The park is more based around the residences that live there. But if you do live in this area go down and check it out. You won't be disappointed.
Parc MontSouris
We really enjoyed Parc Montsouris after we visited the catacombs. It is situated on the edge of the Peripherique and the best way to get there is via tram to Cite Universitaire. As the name of the trams station suggests, this park is very close to a university. You will find it located in the 14e Arrondissement.
This park is really cool to explore, it has a nice little pond and you often see people shooting wedding photography there. On a hot summers day it can get quite busy as it is frequented by a lot of University student on their breaks.
Esplanade Des Invalides
I always thought that this was quite a strange spot to have a picnic as it's situated on cross intersections of some busy roads and does not have any trees. It is located in the 7e Arrondissement and extends out from The Invalides war museum.
This is probably one of my least favourite spots picnic due to the lack of trees, abundance of traffic and not really a great atmosphere. However if you want to kick a football around or throw a frisby there is a lot of open grassy space which would make this your best bet .
Parc De La Villette
Located in the far upper right hand corner of the 19e Arrondissement this is one of those parks that got away from us. The pictures look great however we did not have a chance to see it as we went there on scooter and at the time for some reason all of the streets were blocked off. We looked for a good hour to find an entry point and finally gave up. We resorted to one of our most frequented parks of Buttes Chaumont.
I do know that during the months of mid-July and mid-August you will find an open air film festival. The park is open from 6am to 1am and during this check out the giant mirrored chrome sphere and the bright red cube pavilions.
Parc De Bercy
This park has a very convenient metro stop of Cour Siant-Emilion as it will take you straight to the park. Parc de Bercy runs along the banks of the Siene River and is situated in the 13e Arrondissement.
This is another park that Is really different from the typical Parisian park. It has loads of creativity and you won't believe how much there is to see. You will probably find yourself saying "what the" a number of times.
Parc André-Citroën
This is another one of those parks which are nothing like the typical Parisian style park. The park itself is futuristic in style and a lot of thought has gone into the architecture. It is situated in the far left of Paris in the neighbourhood of the 15e Arrondissement.
This park offers a great view of the Sien River and is the only place in Paris where the grassy area opens in to the river. Children can take advantage of the table tennis facilities, spring based toys, toboggans or ball games and the adults can relax on the Sien, view the two large green houses and more.
Trocadèro
On one side of the Eiffel Tower is Parc Champs de Mars however on the other side you will find Trocadero. Here there is minimal grass however and loads people walking past on the foot path. However you could usually get a seat as people are not usually sitting here they are more interested in getting to the Eiffel Tower.
You might be asking why the heck would I picnic here. Well even though is busy it has two great back drop. The Eiffel Tower of course and there when they are operational the fountains there are nothing short of amazing. Especially when they have a light show involved.
– For a romantic picnic in Paris I can't go past the Parc Champs de Mars.
– For the best picnic spot surrounded by attractions I would say Jardin Des Tuileries.
– If you looking for something different I would go with Parc André-Citroën or Parc De Bercy
– Traditional Parisian parks I would say Parc Morceau or Parc de Luxembourg
– My least favourites are Bois de Boulogne and Esplanade Des Invalides due to previously mentioned issues