After what seemed like a very short stint back in Australia we are now back in Paris!
So now we are back and as per usually we had our hiccups along the way. It is quite a strange feeling being back. Before we left people were constantly asking us if we felt excited to be coming back. We both seemed to have a calm feeling of content however I wouldn't really call it excitement. It was more a feeling of going back to familiarity and knowing exactly what lies ahead but still looking forward to the new adventures.

While home in Australia we were able to accomplish a lot in such a short time.
1. Megan completed a number of great dance contracts
2. I played for another semi-professional basketball team
3. We purchased our first house on the sunny shores of Sydney's northern beaches
4. We become the owner of our little dog Archie who now lives in Paris with us
5. Enjoyed many great moments spending time with family and friends
Leaving Australia
Megan and I were making good time when we arrived at the airport and decide to have our bags cling wrapped. We then headed to the check in desk where we were told that we could only have 10Kg of carry-on luggage each even though we were told 12kg from our travel agent.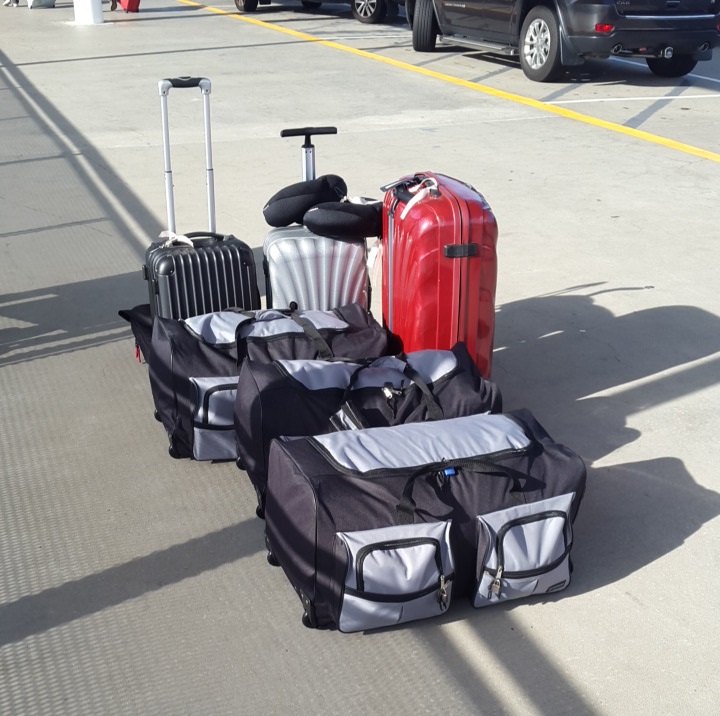 From here we had a frantic race to see what we could get rid of or swap to even out the bags. At this point we were starting to be pushed for time and stress started to set in pretty hard core. It was our plan to have a relaxing breakfast after check in with the family that came to say good bye at the airport. Unfortunately we only had a 5 minute cup of tea and then we were off to the customs line.
The customs line was huge and we were starting to freak out as our plane was about to board in 10 minutes and we knew it would be 25 minutes to half hour before we would get to the end of the line. Once we made it through customs we were able to speed walk to our gate while waving good bye to our family. We just made it to the gate as they were boarding.
With all the hustle and bustle we missed a sign that Megan's family had submitted via SMS for a departure gesture as seen below.
The Plane Trip
The first leg was 9.5hours with china southern airways and we thought this was quite a good airline and flight. The food was good which is strange for airline food, the flight was comfortable and the airline staff was quick to respond when needed. However they didn't have any spirits just Chinese beer and wine.
The airport layover in Guangzhou went really fast with a 6 hour wait time as we spent 3 hours in the premium airport lounge. We did find out that the only WIFI available was in the Premium lounge and china does not allow access to a number of sight such as Google and Facebook. See More Here…
The second leg of the tip was 12.5 hours and felt like the longest trip of our lives. We were so tired but so uncomfortable and only managed to sleep 30 minutes at a time. We had the middle of 4 seats and were squashed between two medium sized men which loved to hog the arm rests. Asides from that Air France has really uncomfortable seats, poor service, bad food and we have really never had a good trip with them.
Arriving in Paris
When arriving back into Paris we had a great start to the morning. We had a smooth transition through customs with no questions asked, our bags were all there and we had a private shuttle waiting to help us with everything. When I say everything I mean everything, this was honestly the best shuttle service I have ever used and can only justify how good they were by writing a separate article. See Here For Details…
We waited at Starbucks eating pastries and tea while the agent to brought us the apartment key, transported our bags upstairs, got some groceries, a French sim card and by this time Megan had to go to dance rehearsals. This is when the day really started to go downhill for me.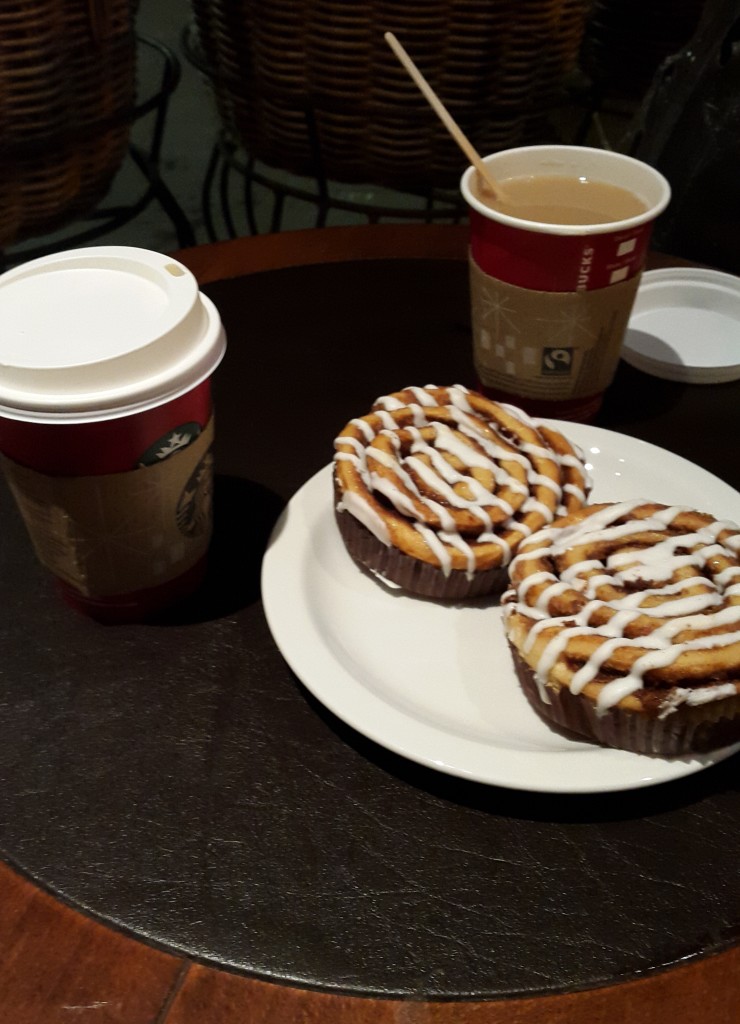 It was my mission to try and retrieve our dog Archie from French immigration. I thought I would catch a bus back to the airport and then get a taxi to the address where Archie is being held. Boy did I underestimate how hard it was going to be.
To cut a long story short. All the taxi drivers said no to me as the trip was to short and was only 10minutes drive. I tried catching the bus to the import area but all the bus drivers said no they don't go there even though the information desk said they did. Then my phone battery was running low however luckily I had taken the phone charger with me and sat for a few minutes to charge when I was desperate.
At this point I had no idea what to do and thought I would try the shuttle service again as I was scared it was getting late and Archie might have to stay overnight. They picked me up from the airport, took me to the immigration area and they even came in to help me with all the red tape I had to jump through. By the time I got home I could not thank this shuttle driver enough and when it felt like the entire city of Paris would not help me, this driver from superstar shuttles was the one person kind enough and willing enough to help.
What Now?
At this point we are all settled in and very jet lagged. We have been sleeping a lot to try and get our body clocks in order with Megan's dancing schedule. It's time for us to plan ahead now and figure out a few things such as what scooter to buy, what suburb we want to live in and what adventures we can complete next.