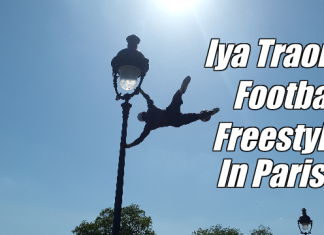 Iya Traore is a very talented and recognised free-styling footballer whom often makes an appearance as a street performer at the iconic Sacre Coeur...
Our dog Archie is a very talented little boy who has just turned 2 years old yesterday. As a birthday celebration and as a...
Disclosure: The video in this post is not my creation. It is a Julien Goudichaud Production and has been translated to English subtitles by...
After the success and positive feedback we received from Archie's Last Video (Pirouette at the Moulin Rouge) we have decided to continue showing off...