In the last few years a new revolutionary concept of flight has been take off (excuse the pun). The airline known as "La Compagnie" has created a service which only hosts business class seats on board.
La Compagnie airline only has two routes, one between Paris and New York and the other between London and New York. The great thing about this new service is that they offer economy style rates but only provide business class luxury.
Currently a round trip for two people from New York to Paris will cost 2300euro with La Compagnie. That's approximately $2550 USD at today conversion rates.
La Compagnie has redesigned a fleet of Boeing 757-200 aircraft's to contain 74 flat lying seats in 2×2 configurations.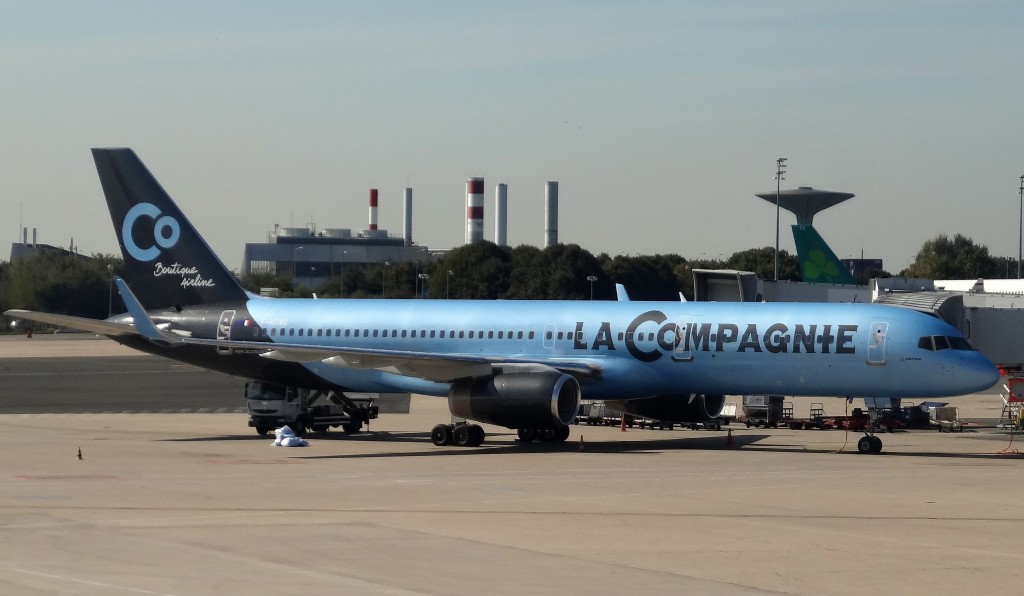 What Do You Get For This Cheap Fare
Each traveler is presented with a large dockable Samsung tablet to enjoy their comprehensive on board entertainment selections as well as free WiFi for those who want to work during the flight.
La Compagnie has teamed up with a number of luxury niche specialists to provide an even more luxurious experience. The Menu has been provided by Michelin Starred chef Christopher Langree of Hotel Matignon in Paris.
The complimentary amenity kits have been provided by Caudalie, plus this service has also teamed up with DJ Fredelux, a well-recognized Parisian DJ that provides the inflight background music.
Prior to the flight each passenger will also have access to a private lounge where they can relax in style. La Compagnie also offers a flexible sporting program in which means it's free to transfer items such as skis, golf bags etc…
In the past many business class airline models have been attempted but failed. Companies such as L'Avion, MaxJet, SilverJet and Eos have all fallen where La Compagnie has succeeded.
Currently La Compagnie is utilizing the three airport terminals of Newark airport in New York, Luton Airport in London and Charles De Gaule in Paris. Each rout only utilizes one airplane per day and often only 5-6 day per week depending on high and low seasons.
So, if it's on your bucket list to fly business class and you thought that you would never be able to afford it then maybe this is your opportunity.