Have you ever noticed something out of the corner of your eye day after day but never really took note of what was right under your nose?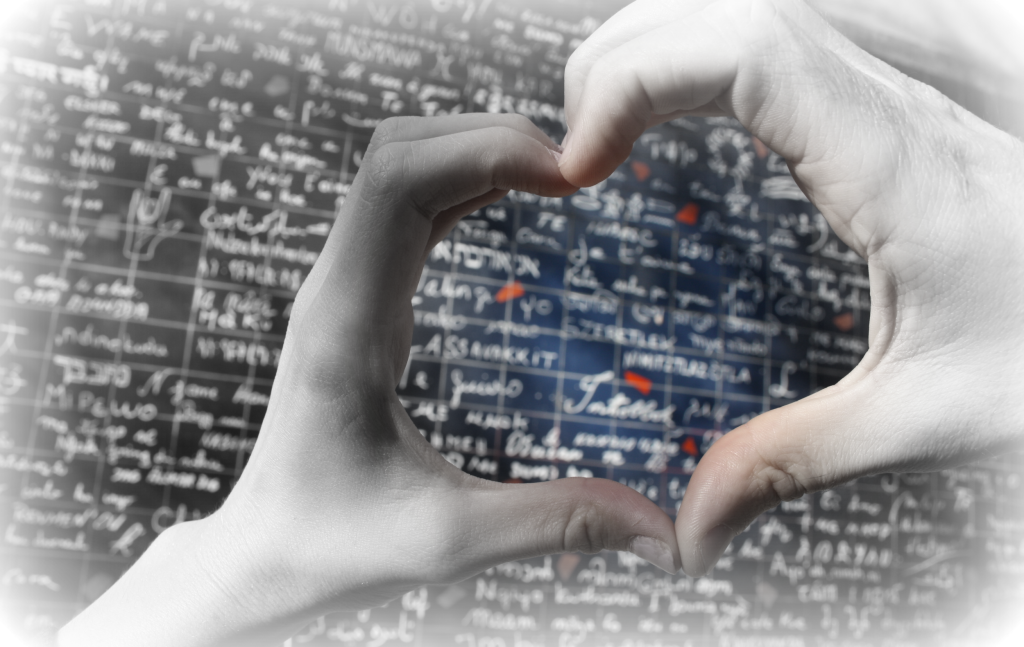 I'm not trying to be cliché, although it would be quite easy following the previous question. I am actually talking about the wall of love in Montmartre, Paris near the Abbesses Metro station.
For 3 years we lived in Montmartre and almost every day we walked past a little park called Square Jehan Rictus and didn't really see what was right in front of us. Without noticing it's fame or importance we had actually once sat at the far end of the park and ate a baguette.

After talking to a few people and a little bit of research we finally decided to show it the appreciation it deserved. With such a rough month settling back in to Paris life and with the feeling of pain and fear still in the air after the recent Paris tragedy (Je Suis Charlie). It's is great to take comfort in a symbol of Paris which portraits the cities true essence of love, romance and peace.
The Words "I Love You" are written in 311 different dialects and scattered across a forty square metre wall of 612 embossed tiles. In the warmer months the park is a great place to read a book, have a bite to eat or let you children play in the small playground also located in Square Jehan Rictus. In the colder months the park is mainly used as a quick 10minute stop for tourists to grab a few photographs and selfies before moving on to one of the other many attractions in Montmartre.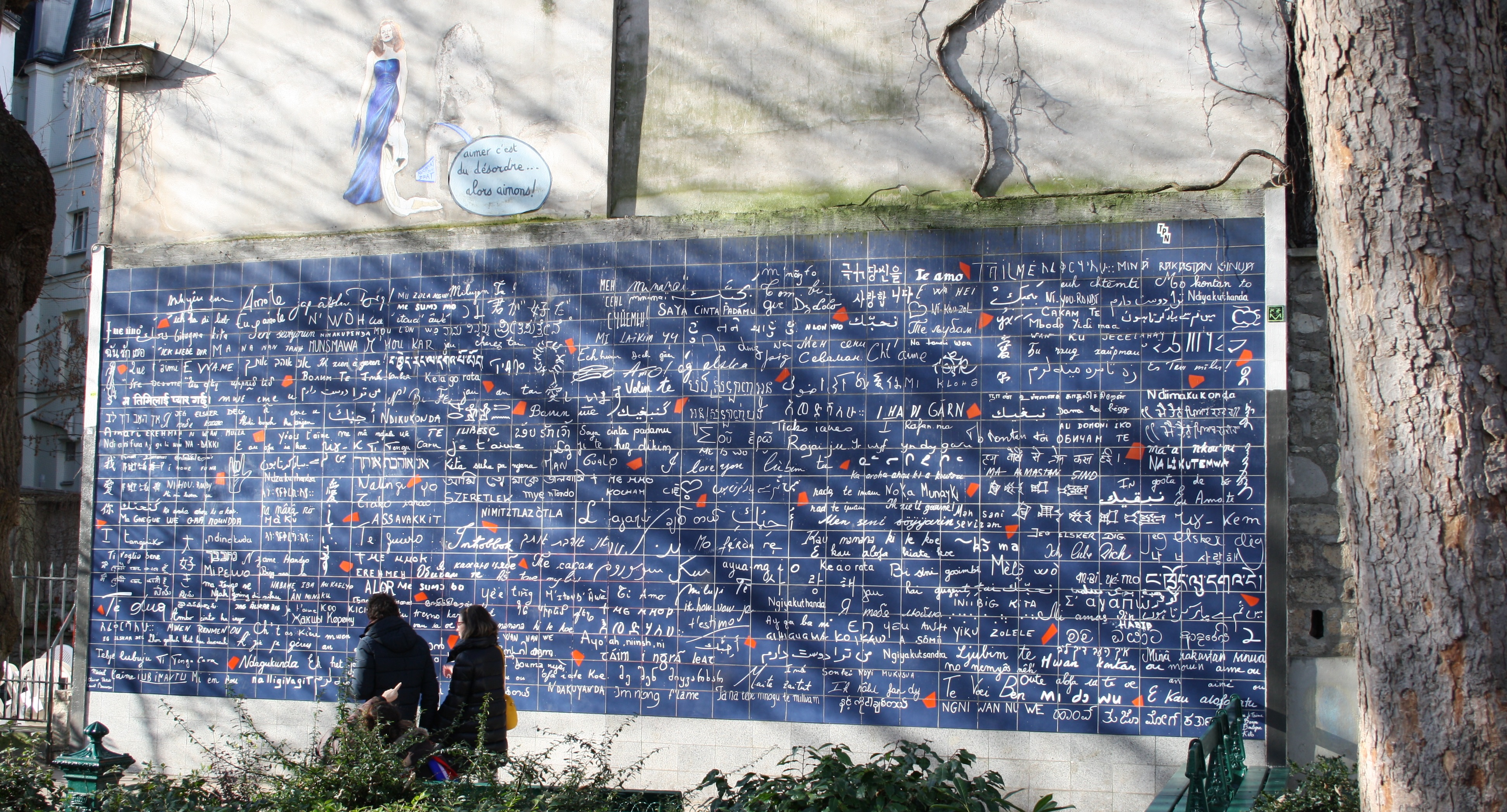 The creator of the Le mur des je t'aime (I love you : the wall) is Fredric Baron. In 1992 he started collecting over 1000 different ways to write the magic worlds "I love you". He filled three large notebooks from many different people whom lived in Paris with over 300 different languages. From this he went on to create the "The Book of I Love Yous"( ) and distributed over 50,000 copies within France.
When spending a day in Montmartre walking the cobble stone streets, having a portrait painted at Place du Tertre, or marveling in the magnificence of the Sacré-Cœur it is easy to miss the I Love You Wall amongst the many other attractions. As soon as you reach the top of the stairs and exit the metro station Abbesses simply complete a 180 degree turn and you can't miss it.
Be aware the location of the park where the love wall is located does have opening and closing hours so if you wish to see them READ HERE…