UPDATE: Between the 1st and 8th of June 2015, the Pont des Arts Bridge will officially be closed while the love locks are removed. During this time they will be installing temporary artwork on the panels of local artist and eventually they will be permanently be replaced with glass panels.
This will not stop the people from padlocking bridges in Paris. Once the Pont des Arts Bridge became too full, people simply found another one. At the moment there are probably 4 or 5 bridges on the Seine which are covered in padlocks.
Four years ago I was forced to be apart from my soon to be wife Megan for a little over ten months due to visa restraints. It was then I learned about the love lock bridge in Paris and thought it might be a nice sentiment of our love to attach a padlock with our names engraved on it to the Pont des Arts Bridge.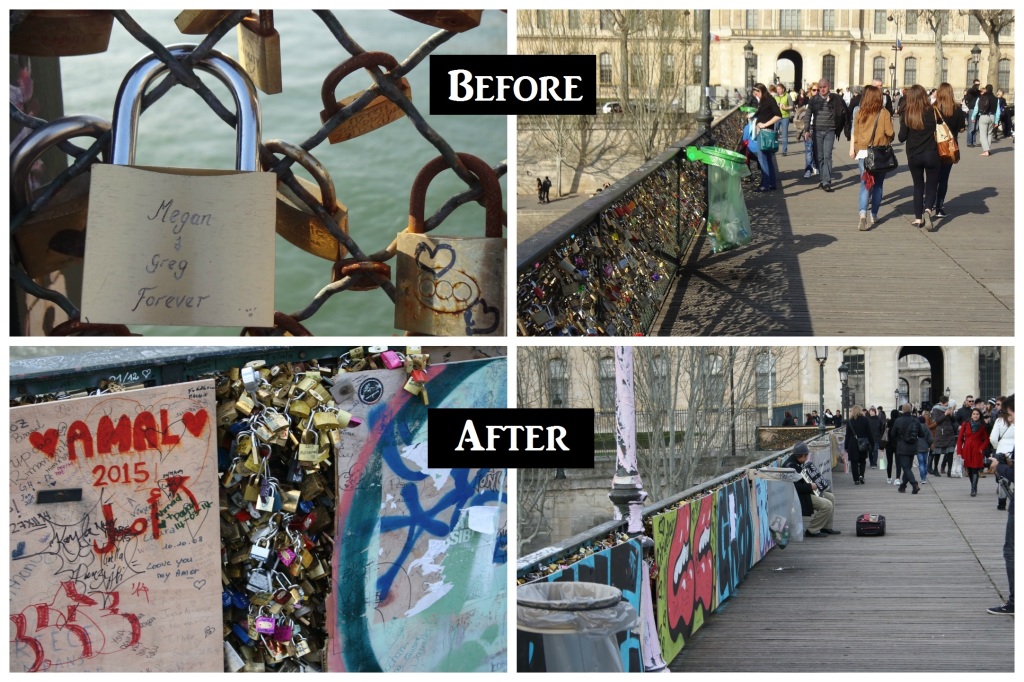 At the time I thought it was a romantic thing to do and that our lock would be in place for many years to come. Don't get me wrong it was a really nice thing to do with Megan however little did I know just how short a period our lock would last.
For those who have not heard of the love lock bridge in Paris, it became a trend for lovers to write their names on a padlock, attach it to the Pont des Arts Bridge in Paris and throw the key into the Seine River while making a wish.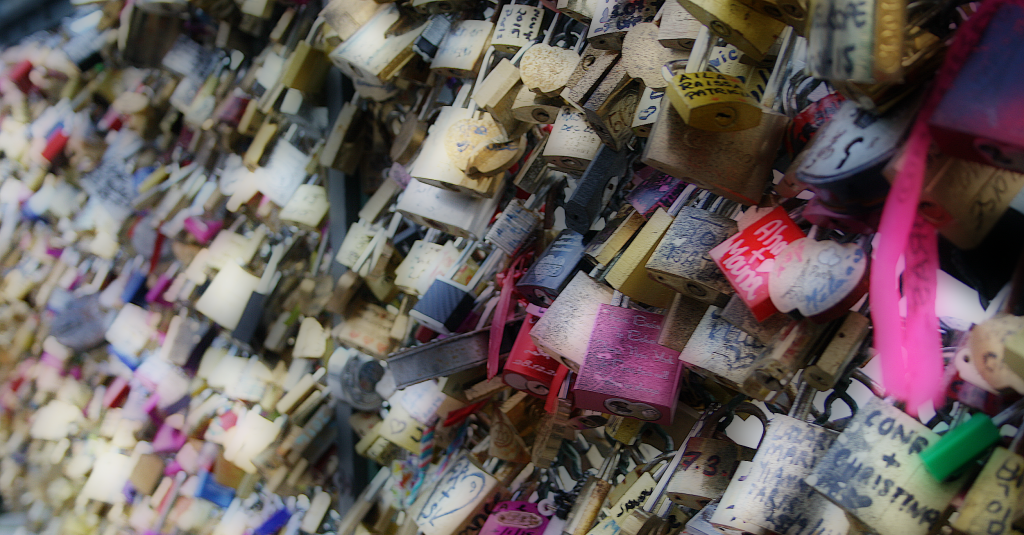 The phenomenon caught on all round the world and locks started appearing from New York to Tokyo. I have even seen it start appearing in my home town of the Gold Coast when we walk around the cliff top of Snapper Rocks and Rainbow Bay.
A few days ago Megan and I thought it would be a great idea to visit the love lock bridge again and take a picture of what our pad lock looks like three years later. To our disappointment our lock was nowhere to be found due to either the entire panel where it was located had collapsed or it was simply covered by sheets of ply wood assembled to prevent more locks being place on the bridge.
Authorities are attempting to stop the Phenomenon from occurring however are struggling to find a solution. As the board up the Pont des Arts bridge couples are finding new bridges, fences and anything they can attach a padlock to. I guess you could say that love will find a way along with a number of other cheesy one liner's.
There is two ways to look at removal of the locks from the love lock bridge. Many French citizens and government departments are desperately trying to find a solution to save the historical bridge which Pont des Arts Bride. However lovers from all over the globe are arriving to the attraction disappointed that they can no longer be a part of the symbolic love lock bridge.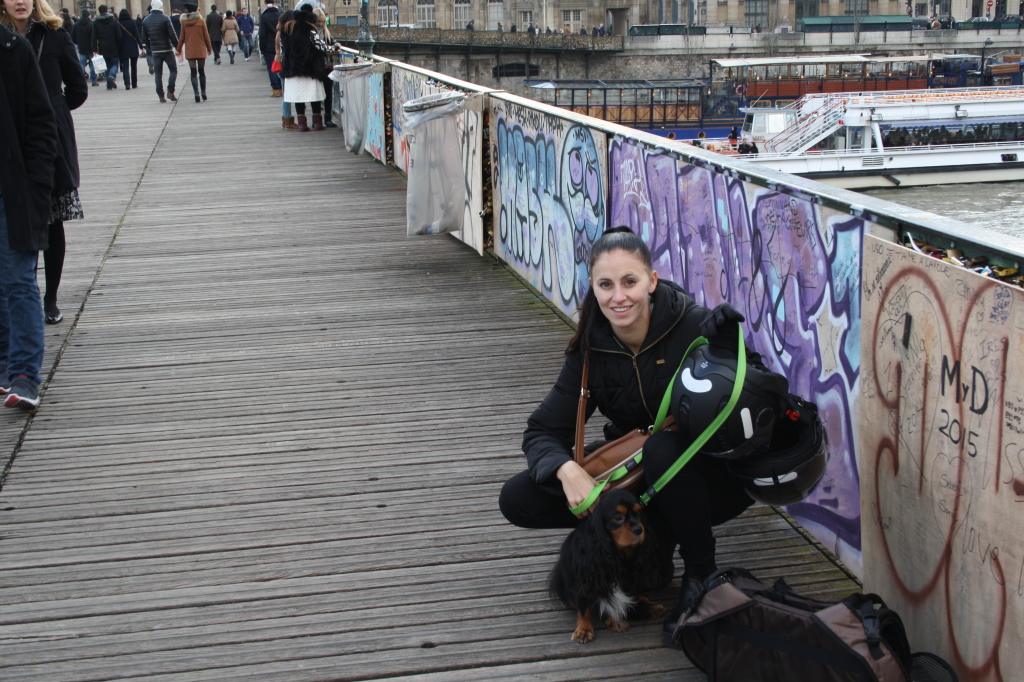 Megan and I can take comfort in the fact that we were able enjoy the moment while the bridge phenomenon was in its early stages. Paris is full of romantic opportunities and two alternatives to the lock bridge may be a nice Paris picnic spot or the I Love You wall in Montmartre.